Last month we introduced you to the gorgeous world of prettymaps, a new visualization experiment by the firm Stamen that takes the data sets of any metropolis and renders them into a colorful, organic image. At the time, we mentioned that the resulting maps looked more like decorative objects than chunks of information. And now they're actually works of art: prettymaps (sfba) is a limited-edition print by Aaron Straup Cope, who created the prettymaps app in partnership with Stamen.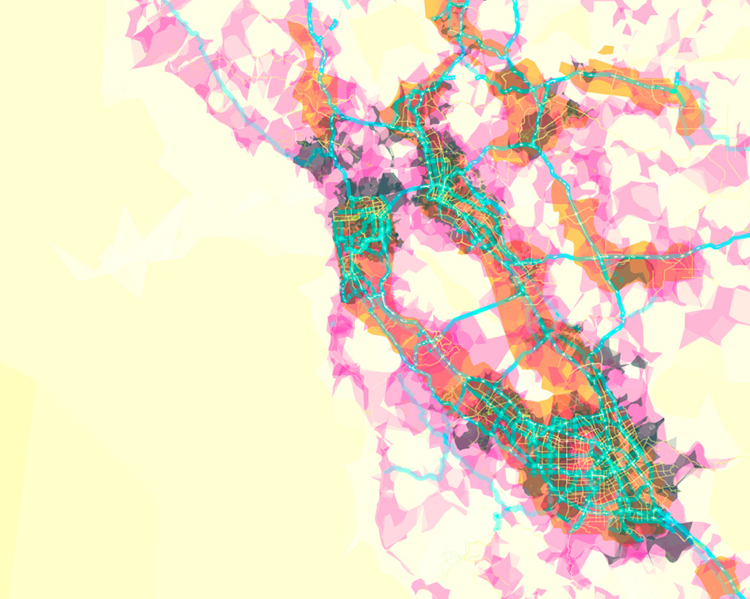 Cope has a really lovely statement about why he created prettymaps in the first place: "I'd like to generate map tiles that give you that same dizzy feeling you get when you look down at a city at night, from an airplane. We've spent so long fussing over the relentless details in cartography that we've sort of forgotten what things (should) look like at a distance."

The prints have just been made available at 20×200, the affordable art empire run by one of our 2010 Most Influential Women in Tech, Jen Bekman (read our Q&A with Bekman for more on her business model). The series is available in a variety of sizes, which follow 20×200's pricing structure: a 8×11-inch print starts at $20, all the way up to a 30×40-inch print for $2000 (only two left!).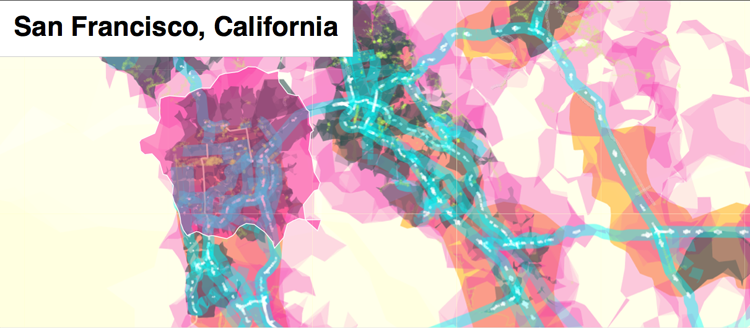 Not a fan of San Francisco? 20×200 will be offering maps of different cities in the coming weeks and those who are signed up for the site's newsletter will have first pick of the next releases.
Image credit: prettymaps (sfba) by Aaron Straup Cope | Image courtesy of the artist, Stamen Design and 20×200.
prettymaps is an experimental map from Stamen Design.