Everyone knows that LPs are the only way to really bring out the warmth andzzzzzzzz…. oh sorry, I nodded off there. But if you insist on being the kind of person who bores party guests with that kind of talk, the least you could do is play the damn things on a gorgeous-looking turntable like the Scout from VPI Industries. It may look like the little brother to VPI's Aries, but there's a lot of precision design packed into that tiny, less-expensive package.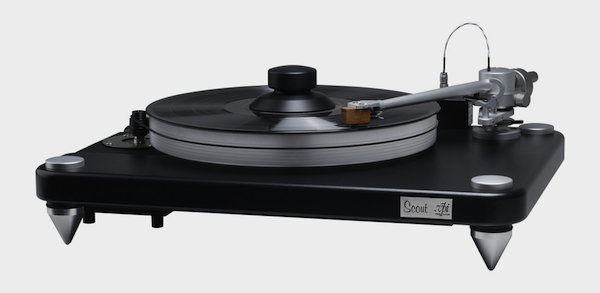 The Scout's hot detailing is all there to serve a purpose. The plinth is manufactured out of dense fiberboard and 12-gauge steel, ensuring rock-solid stability and freedom from annoying resonance during playback. The acrylic platter itself is mounted on Teflon bearings, and the tonearm is crafted out of solid stainless steel.
In short, your precious Thelonious Monk records are in good hands. Even more impressive, then, that VPI fit all this into a footprint measuring less than a foot and a half square. It's tiny but powerful: call it the iPod of turntables. Or would audiophiles would cringe at that comparison? Who cares — let's just play the next record.
[Available for $1850 at www.dedicatedaudio.com]