Mateless socks are a laundry woe as old as laundry itself. But they needn't fly solo any longer. A couple of graphic design students at the School of Visual Arts has dreamed up the perfect solution — a sock in a box.
The sock — single, dark, handsome — cozies up to mateless socks everywhere, promising the ultimate fulfillment: "I'm single and I'm all yours."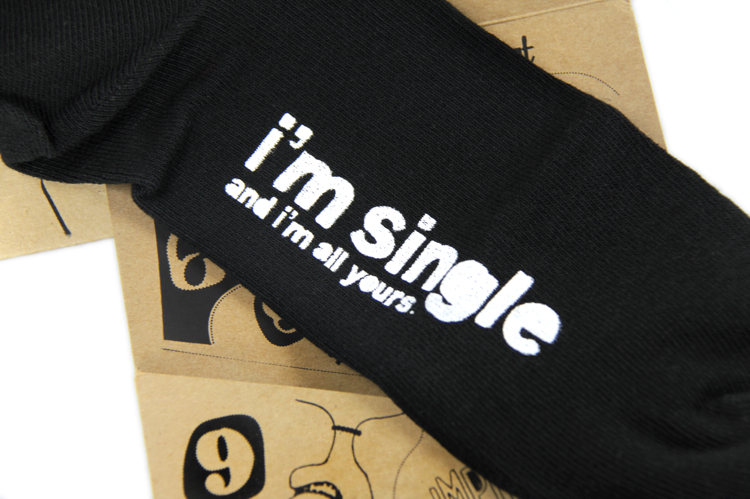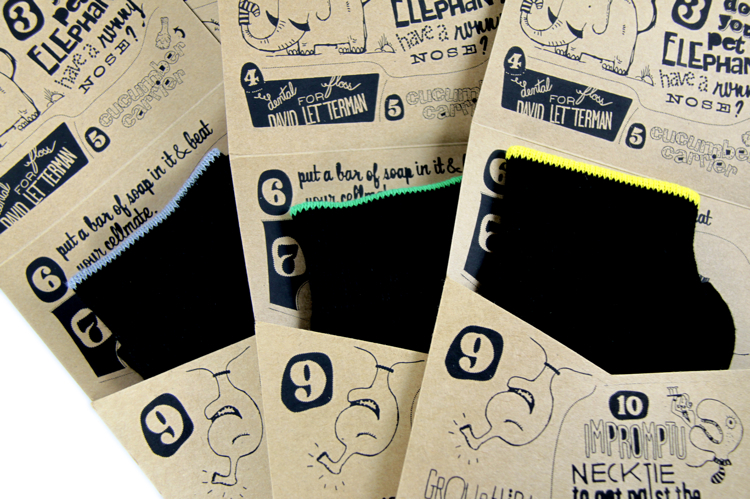 Part of a "design intervention" Bruno Zalum and Camille McMorrow envisioned for a class (led by star prof Stefan Sagmeister) on whether design can "touch the hearts of strangers," the sock comes in a fresh little custom package that tells the tale of Gene the Washing Machine, a sock addict who's been eating other people's socks indiscriminately lo these many years.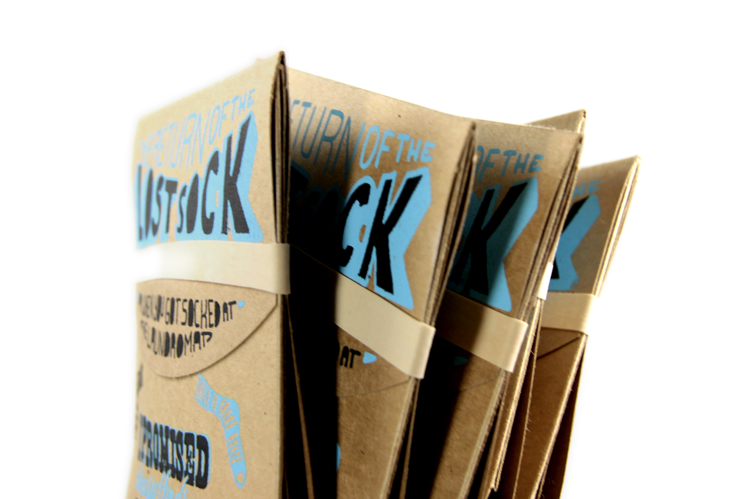 Gene, the story goes, has finally cleaned up his act, and now, he wants to make amends by distributing single socks around town. Think of Gene as a sort of landromat cupid.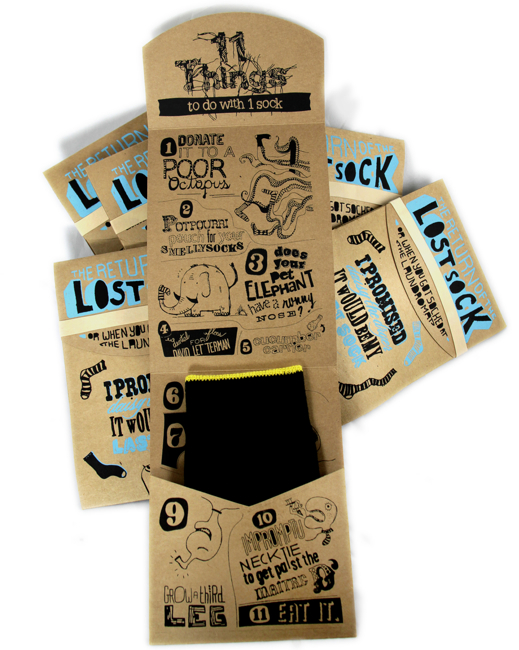 So Zalum and McMorrow threw on a Gene the Washing Machine costume and set about playing sock matchmaker all over New York. Cute idea, eh? Though to judge by people's reactions, you'd think they were the ones meeting their soul mates. Check the vid above.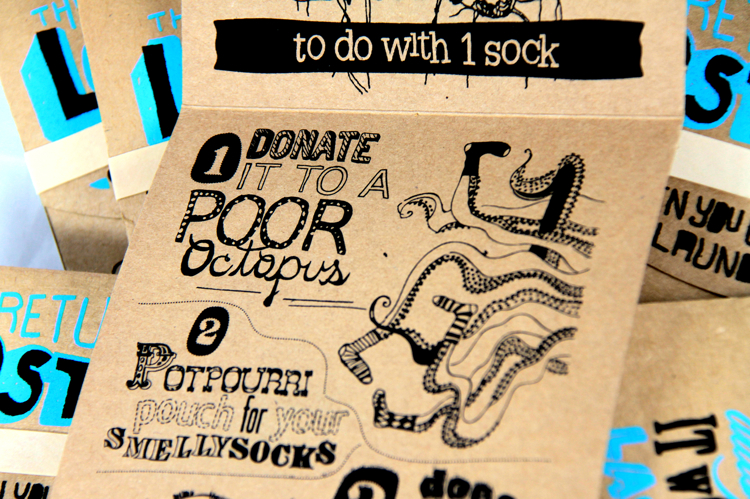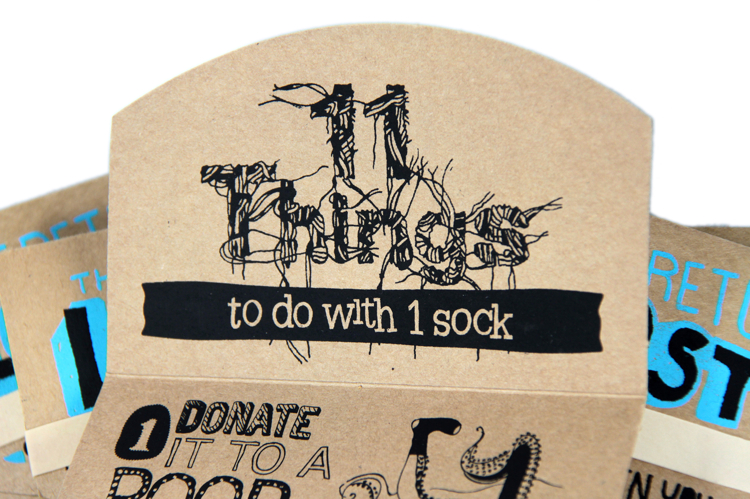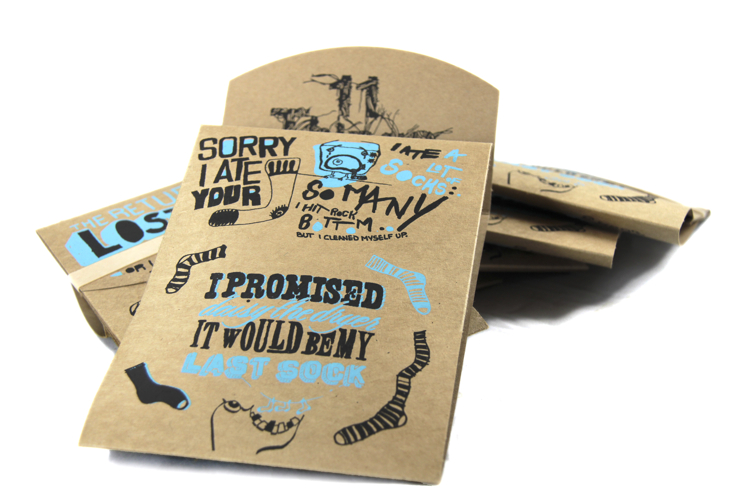 [Images courtesy of Camille McMorrow; hat tip to The Dieline]