The genius of Reactable isn't just in its touch-based interface, but in its Duplo-like interaction design: instead of weird abstract shapes, the "objects" on Reactable's screen are large, brightly colored blocks that correspond to intuitive functions like "Loop," "Keyboard," and "Microphone." The app is plenty powerful if you drill down into the user's manual, but you can also just start fiddling with the shapes right out of the box.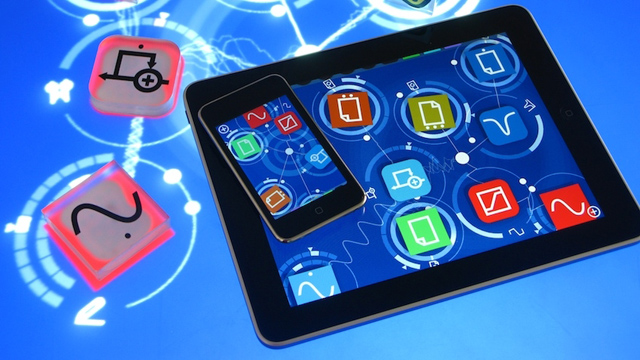 Reactable Mobile ($9.99 in the App Store) is based on an even more awesome (if you can believe it) "tangible interface" device that literally let users manipulate physical blocks on a giant video table — kind of like Microsoft Surface meets MIT Media Lab's Recompose.
Oh, and Bjork totally used it on her Volta world tour. If that doesn't make you want to download this app to your iThing stat, nothing will. The rest of us will have to content ourselves with the effload of videos on Reactable's site — at least, until they unveil an Android version.