There is something sweetly organic about a sphere made by hand: Its imperfection reminds us of cells, tadpoles, fruit, poached eggs, and other places where nature's seemingly loose design parameters can still (somehow) engender perfection.
This is the 28 chandelier by Omer Arbel. (The 28 signifies that this is Arbel's 28th design project; the number of spheres ranges from 1 to 37.) The piece is showing this week in the Noho neighborhood of New York as part of ICFF, but to really get a sense of its spirit, you'll have to watch the way it's made.
Arbel calls the 28 an "exploration" of glass-making. The video does the process truer justice than any explanation — but sufficed to say that Arbel's fast-and-loose process involves forcing air into hot glass, removing it, heating and cooling the whole thing and plopping scalding blobs of milk glass on the surface to create that distinctive interior space. Lacking all the odd distortions of Arbel's glass, machine-made lamps begin to seem rather uptight.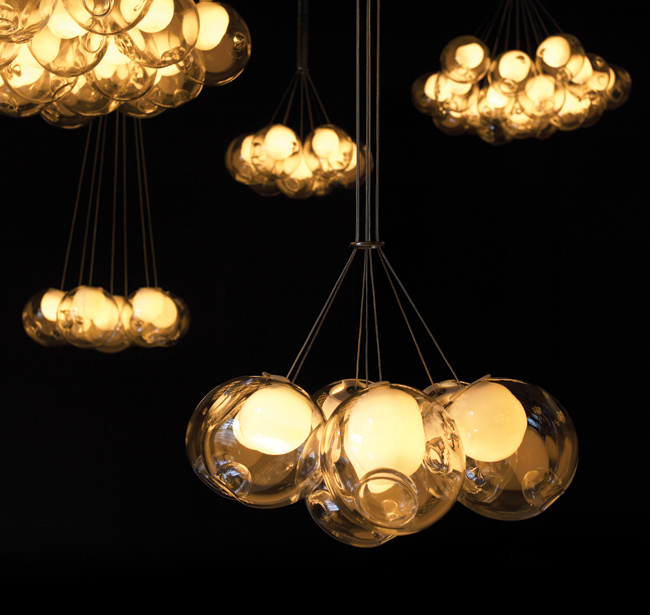 Back to the pragmatic details: The lights are powered with low voltage halogen or LED lights (your choice) and some models use colored glass for special effect. $460 for a single-sphere pendant; $3,430 for a seven-sphere cluster at Matter.