Now that raising livestock is the merit badge of Kombucha-drinking, Bikram-loving urban yuppies everywhere, it was probably inevitable that someone would design a slick little chicken coop explicitly for city living.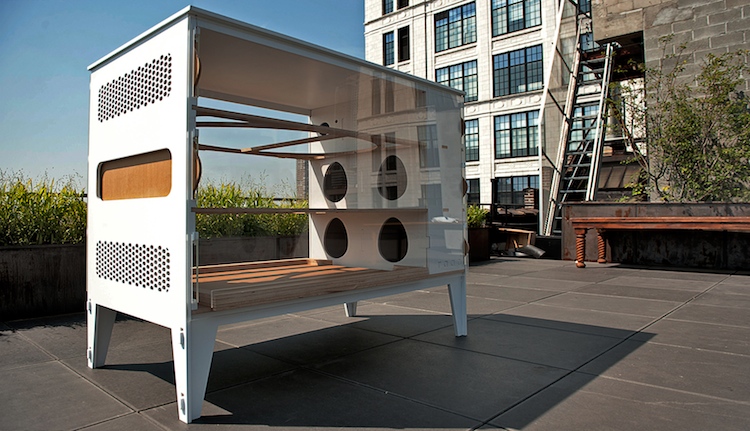 And not just any chicken coop. A high-end chicken coop. A chicken coop that represents the "forefront of sustainable building," the product brochure says. The cost: $3,500. Because tomorrow's dinner deserves to live in the lap of luxury, too!
Here are some of the amenities that the Chicken Co-op — designed by New York City-based RAAD Studio — has to offer:
– Floor to ceiling windows
– Plenty of Storage
– Complimentary Dining Area
– 4 very spacious private units with great views
– sliding tray for easy clean up
– white glove installation services upon request
White glove installation, oh la la. On top of that, the coop uses passive heating and cooling systems, enhanced by a solar-powered fan in the summer to keep ol? Twitchy from feeling like fried chicken (prematurely). The house is made of prefabricated plywood and acrylic sheets that pack flat and can be constructed in a day.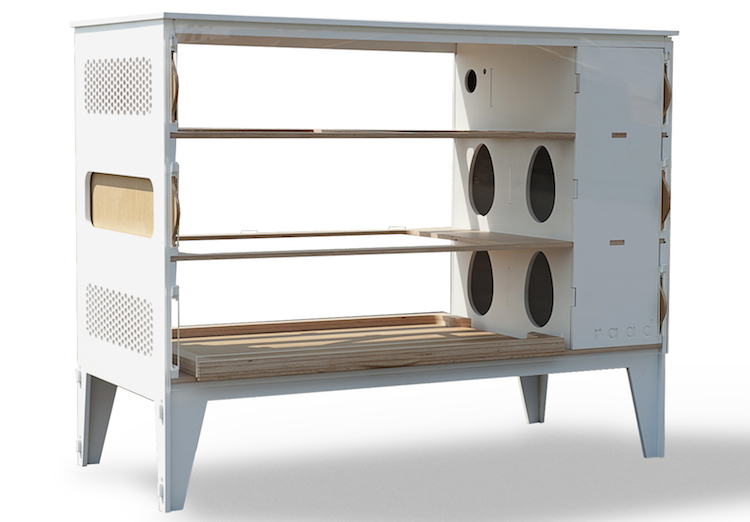 All sounds positively sumptuous. But what, no turndown service?
[Images courtesy of RAAD]