There will always be some allure to the elementary school Egg Drop, but unfortunately, your iPad makes a bad test subject. Unlike Android tablets, which are built to withstand the pounding of frustrated users, the iPad doesn't have much in the way of self-defense — its glass screen and heft make it perpetually vulnerable to gravity and the human seat.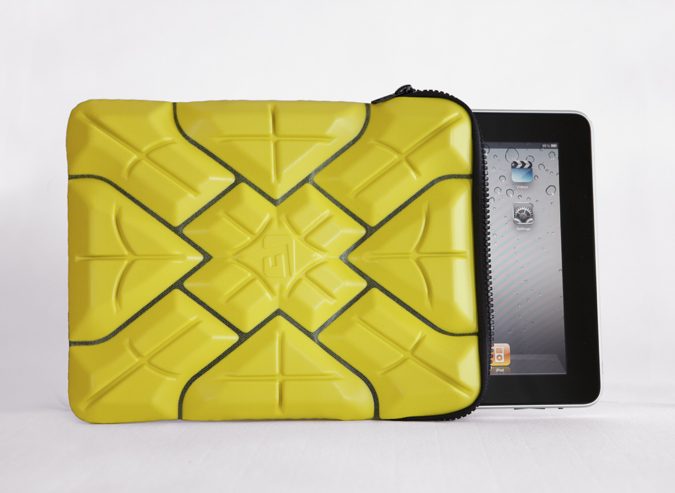 This "Extreme" sleeve by G-Form gives your Apple device the gumption it never had, using proprietary foam called Poron XRD that feels soft and pliable to the touch, but hardens immediately upon impact. How much impact, you ask? The company says the case can protect both iPad and MacBook from a direct hit from a bowling ball, balcony fall, "as well as falls from airplanes."
And it's water-resistant, too, in the event you're passing over an ocean.
To run your own Egg Drop test, you'll need to shell out between $60 and $80 for a G-form case, depending on which size you choose. But don't bother rushing to report your results; in fact, so many other risk-averse iPad owners have done so that the company puts a Jackass-style disclaimer on their site.
Comes in black and yellow.