Ribbon microphones, those distinctive Truman-era devices that look like old Braun electric razors, are said to sound warmer than their digital counterparts. But vocal artists today don't really have a choice between the two flavors; ribbon mics aren't exactly compatible with modern sound equipment, so they're mostly stuck with today's stick mics.
So it's with much reminiscing that microphone manufacturer MXL has made this gold-plated USB-powered ribbon mic, connectable with computers that don't run on punch cards. (While we're speaking technically, "ribbon" microphones are so named for the thin aluminum band that generates electromagnetic pickup behind the screen.)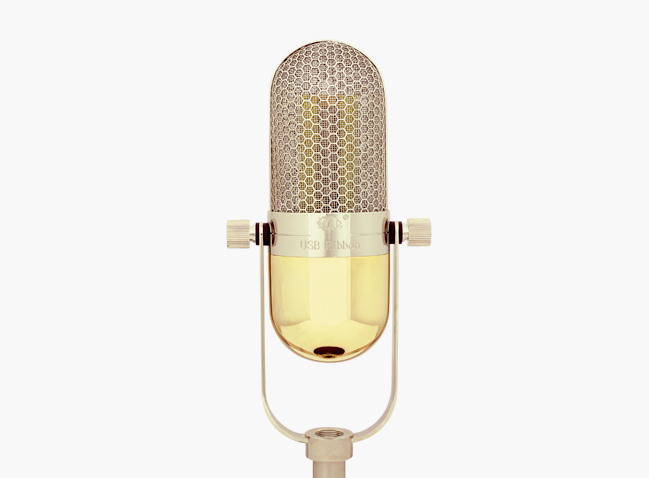 MXL claims the UR-1, as it's called, is the first USB ribbon mic on the market. In keeping with any first, they've decked it out with high-dynamic range circuitry — the kind you'd find in any pro-level digital mic, capable of ultra-wide 20Hz to 20KHz response range. MXL says the UR-1 converts its analog signal into CD-quality digital audio as good as any other modern mic's, which is then captured via bundled software.
The gilded UR-1 will be available in June for $500. See MXL's website for online retailers.