When Harley-Davidson shuttered Buell Motorcycles, it meant the end not only of a 26-year-old company but one of the most ingenious packaging concepts we've ever seen. The Crateable, a shipping crate that turns into a worktable, plays off the reputation of Buell owners as people who spend as much time tinkering with their bikes as riding them.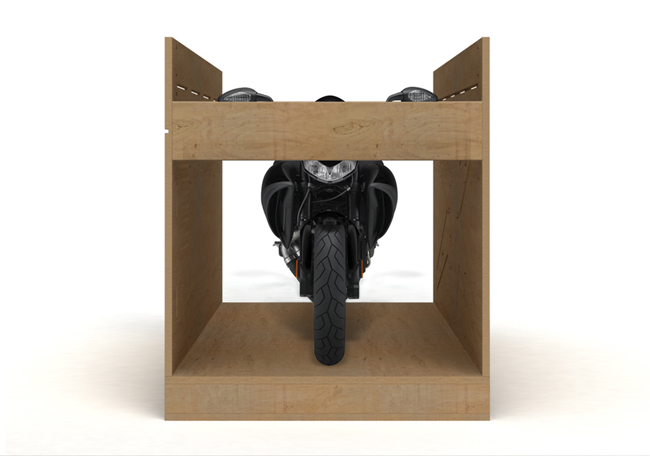 The concept is the creation of the Miami-based designer Michael Kritzer, who channeled his childhood love of model-building into a way of further engaging the owner with the product. "I wanted the crate conversion to be easy but not so easy as to be forgettable," Kritzer tells Co.Design. The pieces have to be routed out and assembled with nails or screws (the owner's choice), and to add some challenge, there are no instructions. "If it came out a little different — but was as useful or more so than intended — then great," he says. The holes in the tabletop provide places for jigs and tools.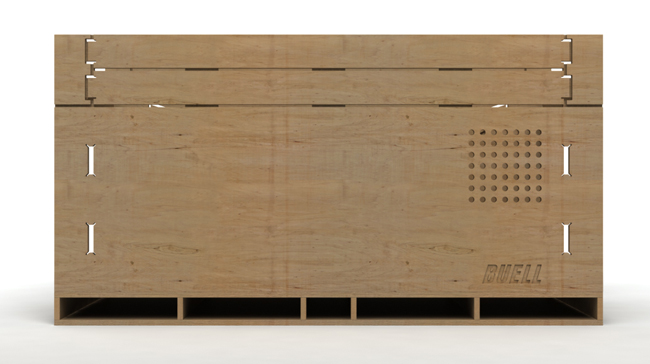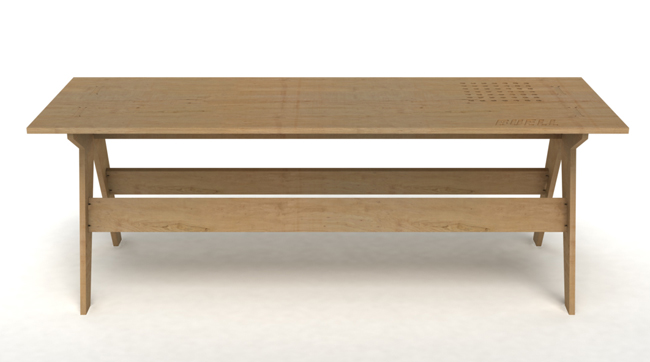 Of course, Crateable repurposes a ton of material that would ordinarily end up in a landfill, while transforming a prosaic object into a thing of enduring beauty. "You get a situation where a once short-lived product becomes a decade-plus artifact of that time," Kritzer says. Sadly, with Buell's demise, it's an artifact whose time never came.
[Hat tip to Core77]