We admit, we miss real, live photo albums. Nothing pulls at the heartstrings faster than leafing through a lap-sized book, the pages familiarly fragrant, the snapshots charmingly faded with time. And yet, the conveniences of photo-sharing sites are so great, we, like a lot of people, have stopped stocking our cabinets with albums altogether.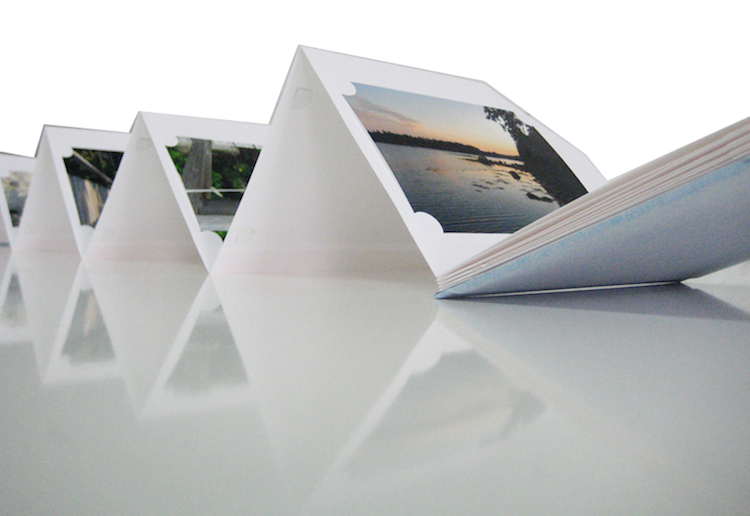 The Whole Story, the photo album you see here, is conceived of to yank us away from Flickr and iPhoto and encourage the good, old-fashioned physical sharing of photographs. The album balances on a single corner, appearing to melt into the ground at a physics-defying angle. The trick: The designer, RISD MFA grad Debra Folz, folded down the tips of the corner to create a built-in book stand. (The books also stays upright because the front and back covers are ultra-sturdy, cloth-covered aluminum.)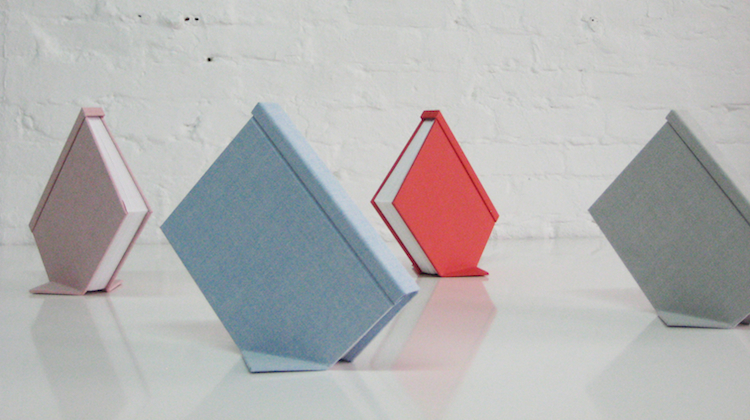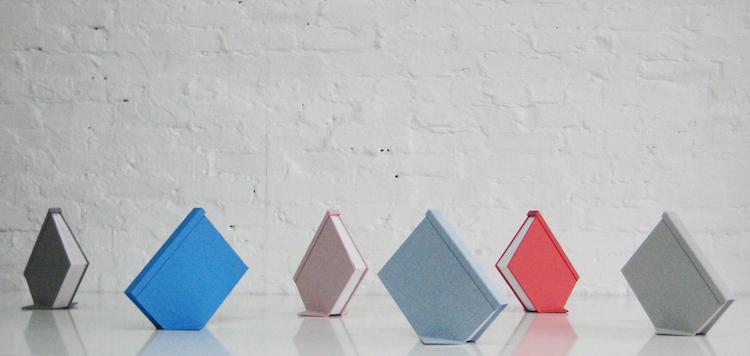 That simple design move turns a basic picture book into a thing of sculptural beauty — into something so strange and pretty, you want to pick it up, flip through it, and explore in a way you never would with something you could buy at Rite Aid, let alone an album that lives entirely online.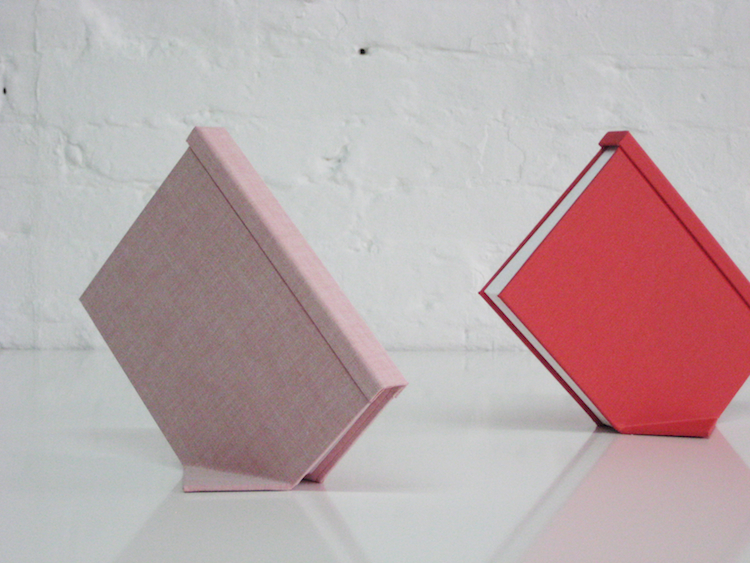 The albums hold 24 photographs and cost $150 each. Buy your copy here.
[Images courtesy of Debra Folz]