Font design has come a long way since those primordial days when typographers had to draw everything by hand (poor things), but to hear Gustavo Ferreira tell it, the tech remains hopelessly stuck in the past. That's because drafting programs still cater to the particulars of print design when it's obvious to anyone who hasn't been living under a rock for the past 20 years that folks nowadays spend an awful lot of time looking at words on a screen. Fonts and, more to the point, font-making tools, should reflect as much.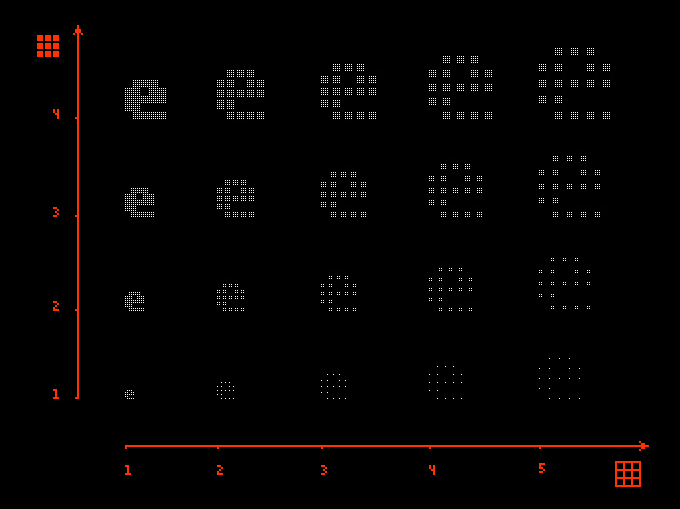 Ferreira's Elementar is a "revolutionary" online interface and iPad app that attempts to streamline type design on the computer, for the computer. Released through the Dutch type studio Typotheque (of Dance Writer fame), it provides a "Font Navigator" for sliding (or, on the iPad, swiping) through thousands of combinations of styles, heights, and weights to create size-specific, pixel-based fonts. The point: to make text on-screen more legible — better — with minimal fuss.
To explain why this is a big deal, we've got to nerd things up for a sec. Typically, when you design a font, you use mathematically defined curves and lines that produce easy-to-read results for high-res devices, like printers, but not for low-res devices, like computer monitors. So to give a font clarity on screen, you have to grind through a superbly labor-intensive process called hinting, which adjusts the display of the curves and lines so that they hew to a computer-friendly, rasterized grid. Hinting is about as tedious as building widgets, which means that in a lot of cases, designers forgo it altogether, as Typotheque writes on its blog, leaving the end user to suffer with a crappy, illegible font.
Elementar aims to solve that problem by letting you manufacture fonts on the grid itself using pre-designed styles with tons of permutations; no adjustments needed. So, in a snap, you can produce a sharp, screen-ready font. What's more, it'll translate to both Macs and PCs. Not so with traditional fonts. "The biggest problem with hinting is that even when you invest all the time and resources into doing it, it works only on Windows, so there will be a significant difference in appearance of fonts on a Mac and PC," Typotheque's Peter Bilak tells Co.Design in an email.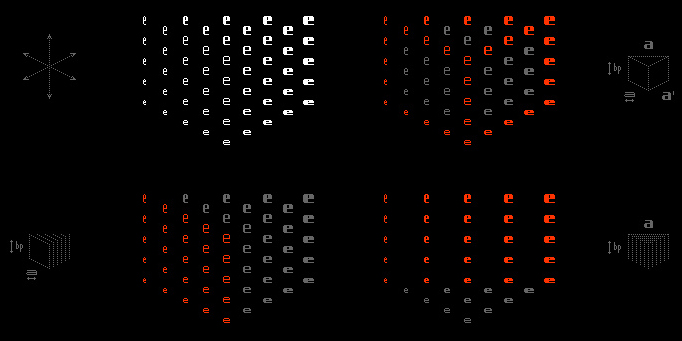 One issue is that Elementar's fonts are fixed; whereas typographers usually work by cobbling together a master font design that can be adapted to different sizes, folks using Elementar have to whip up an entirely new font if they need a new size. Ultimately, though, that's not such a bad thing, Bilak says:
It is much easier to create a single master design, but the problem is that it is always a compromise, so the design never really works optimally on both low-res and hi-res outputs. Some classical designs (like Garamond, Bodoni, etc.) are simply not made for rendering on current screens. And some specially screen-optimised designs (like Verdana, Arial) look crude in print.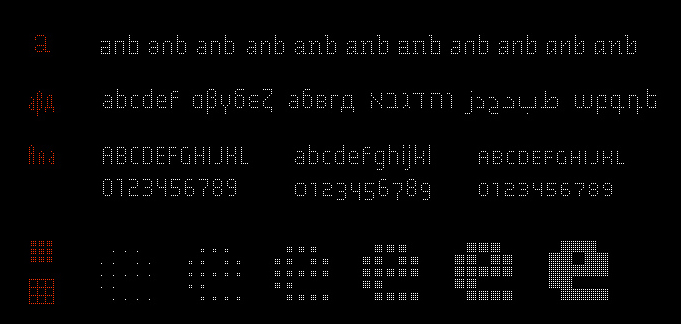 Elementar was nearly 10 years in the making and Ferreira and his collaborators have high hopes that it'll go a long way toward addressing the niggling inefficiencies built into typography design. Per Typotheque's blog:
Elementar breaks free from the confines inherited from older technologies and opens the door to the exploration of the unique properties of digital media: the dimensions of time and interaction, the power of computation, and the universe of hypertext.
Sounds pretty promising. Mind you, we're not designers, so if we messed around on this thing, we'd no doubt end up with something positively frightful. But we'd love to hear from all you type whizzes out there. Play with it, let us know what you think: Does it produce good fonts? Is it as groundbreaking as the designers suggest?