The first thing you learn about celebrated bookmaker Irma Boom, in the excellent short film below, is that she hates books. Not all books, mind you. Just the DIY kind. "A book which has been made by hand showing traces of handicraft is to me disgusting," she says, "hideous."
It's a gem of an insight into the mind of a graphic design great who once won an award for "The Most Beautiful Book in the World" by creating a monograph that in many ways looked homespun.
The 6-minute film here sheds light on this contradictory, thoughtful, and yes, occasionally cranky Dutch designer — architect of a whopping 250 books, 50 of them in the permanent collection at New York MoMA — by highlighting both her creative and intellectual processes. We learn, for instance, why Boom hates one-off books (because they don't reach enough people; because, as she tells it, ?Books are made to spread information. …they should be distributed around the world in multiples?). We also learn why a handmade aesthetic is okay even if handmade books are not. (The rough-edged pages and deeply textured cover of the "most beautiful book in the world" made sense for the subject, fiber artist Sheila Hicks. And the better a book fits its subject, the more likely it'll be seen as a valuable object to be distributed around the world.) And we see her at work, examining proofs and cobbling together miniature prototypes, which she uses to get a feel for the structure of the real tome. Watching someone slice paper never seemed so fascinating.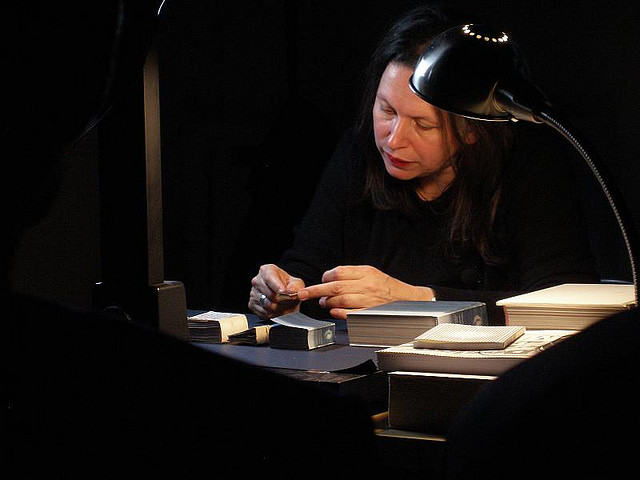 [Image by Heterotype]
Released by DutchDFA, a program that promotes Dutch artists and designers, the video is a must-see for burgeoning graphic designers and anyone who thinks — mistakenly — that one should never judge a book by its cover.