To launch three new "extreme!" flavors of Mountain Dew in New Zealand, Mountain Dew and its agency did the extreme — they launched a giant pinball machine-shaped skate park.
Auckland's Colenso BBDO worked with specialist designers and New Zealand's gnarliest, including skateboarders Brett Band and Mike Bancroft and BMX rider Haimona Ngata on the new Dew campaign, which revolves around a 600-square-foot skateable pinball machine, complete with 40 foot backboards, sensors, flippers, and lights. The skaters are the pinballs.
For Colenso, the dual brief involved launching Pitch Black, Live Wire, and Electro Shock flavors while also building Mountain Dew's budding brand presence in the country. Colenso creative Will Bingham says the challenge of making a real pinball machine that was also a compelling skate fell to Corban Walls, of New Zealand's Remain Industries, a specialist in designing skate parks who has also built sets for features including Avatar.
Brendon Reid of Automation Associates was charged with making the machine work. "This involved installing and programming hundreds of sensors, sounds, and lights as well as the huge LED screen on the backboard," says Bingham. (U.K.-based graphic designer Mark Ward designed the look of the park.)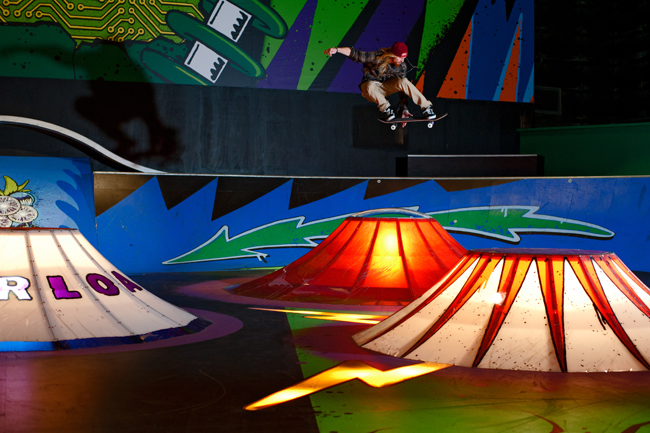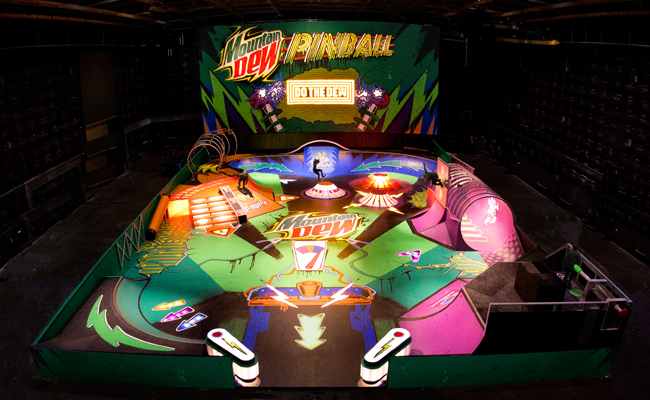 Band, Bancroft, and Ngata appear in the campaign spot. The agency also launched a site that allows visitors to explore the park and riders? moves in 360 degrees and sign up to (virtually) ride the machine.
The park opened in Henderson, New Zealand June 4 with an invitational skate competition and will be open through the month. "We've had fantastic feedback from the skating community," says Bingham "But the nostalgic-retro aspect of the idea seems to have appealed to a much broader audience and age bracket, not to mention pinball enthusiasts everywhere."TI