"The intuitive mind is a sacred gift and the rational mind is a faithful servant. We have created a society that honors the servant and forgotten the gift." — Albert Einstein
In human-centered design observing how users modify a tool so that it takes on a different function or better addresses a need can be the basis for innovation. As we strive to design new learning systems, the same idea applies: We can also look at the learners? dynamic ability to self-organize and adapt institutional learning. Higher education is approaching a tipping point that will necessitate massive change. Tuition is climbing impossibly high, while academic content maintains a static level of relevancy and applicability to the world beyond campus. To redesign this system, we can observe the "end users," the students, and identify how they use the institution in a way that was not originally intended.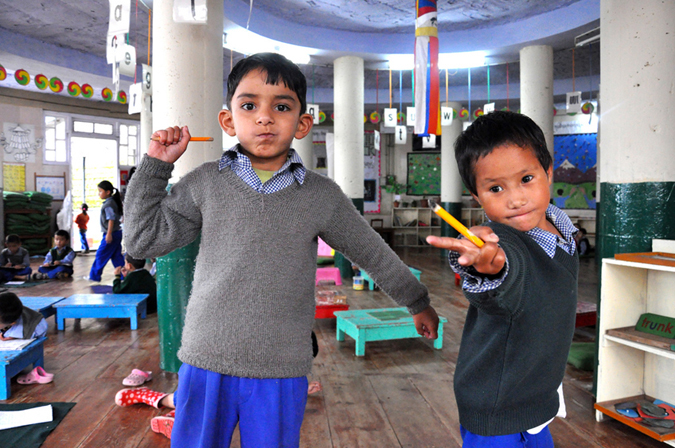 Higher education is nearing a tipping point that will require massive change.
Nearly all emerging patterns for learning involve having students attempt to solve real-world problems. John Dewey, the constructivist, stated that "education is not a preparation for life but is life itself.? So as we enter the second decade of a new millennium, students around the world at all age levels are finally realizing Dewey's philosophy. These young global citizens reveal not only the reality of our interconnected world but also the need for passion and results to drive learning. Knowledge acquisition will no longer be confined to large lecture halls and assigned papers. It will happen through peers and friends as much as through elders, globally and locally, and will result in actions that tackle problems facing the global economy and our planet.
The Global Engagement Summit at Northwestern University is a student-led organization that exemplifies what college students can do when they wish to explore beyond the institution's offerings. Nearly 90 Northwestern undergraduates plan and execute a series of yearlong events (such as the Open Shutter photography exhibits, which contributed the images you see here) that foster discussion and critical thinking around global issues, social change, and entrepreneurship. Their efforts culminate in the conceptualization, organization, and execution of the annual spring summit that works to develop the projects of college-aged social entrepreneurs from around the world. Projects cover microfinance, environmental conservation, health care, refugee resettlement, and education and range from the idea stage to full-fledged NGOs. Throughout its six years, the summit has represented more than 40 countries, 80 colleges and universities, and 50 nonprofits and raised over $130,000 toward the delegates? projects.
One of the most popular classes offered at the University of Chicago Booth School of Business has students juggling tests and customers at the same time. Steve Kaplan, one of the professors running the course readily admits, "I don't really teach anything." Instead, he pushes students to "figure stuff out on their own," and they do more than that. The course has nurtured more than 65 companies in the 15 years it has been offered and raised about $150 million in venture capital — a third of that in the past year alone.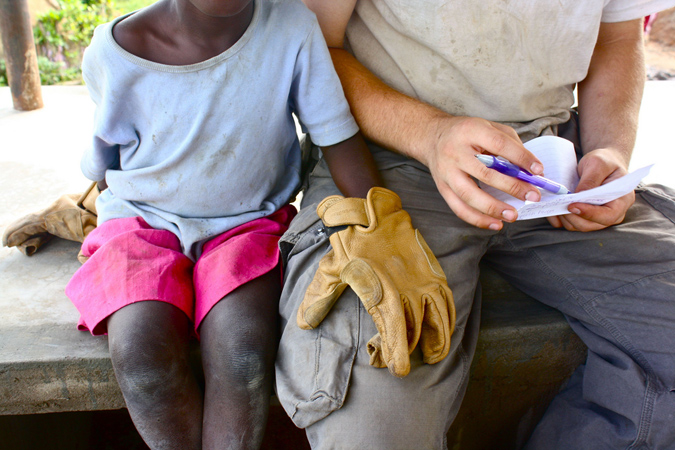 Facebook backer Peter Thiel offers $100,000 fellowships to teenagers who skip college and start a business, proving that innovative entrepreneurial initiatives can happen outside of and without the institution. Twenty-four former students under 20 will tackle issues involving biotechnology, career development, economics and finance, education, energy, information technology, mobility, robotics, and space.
We can't look to top-down dictation to drive societal change.
These three initiatives illustrate what the education scientist Sugata Mitra hypothesizes as the rise of self-organized learning. The technological power of the "cloud" as an aggregator of global knowledge and social network capital combines with the natural tendency to learn through sharing and playing to create a multidimensional, interconnected network that solves complex problems. Simply put: Purpose and play drive learning.
These students help us discern what is valuable about higher-ed learning and what needs to be shed to save it from complete ossification. The insular nature of academia could lead to its demise, but these students also see tremendous value in its ability to incubate. Universities become testing grounds where students can find mentors, receive funding, and iterate initiatives with real-world consequences. The design community can debate where innovation comes from, but we can no longer look to authoritarian, top-down dictation to drive societal change. If the blossoming of this pattern doesn't point to a new trend in education, then it at least represents what these higher-ed institutions must become.
[Top image by fdecomite]