Looking to expand its reach among design-minded Apple loyalists, Incase has announced plans to wade into the audio business, with a clutch of chic, minimalist headphones.
This fall, the company will unveil four sets of premium headphones, ranging from $49.95 earbuds to $199.95 ear cuffs. The line represents the first time that Incase, known for stylish protective i-gear, is flogging its own brand of electronics, spurred on by the growing importance of audio accessories in the age of hyper-personal mobile computing.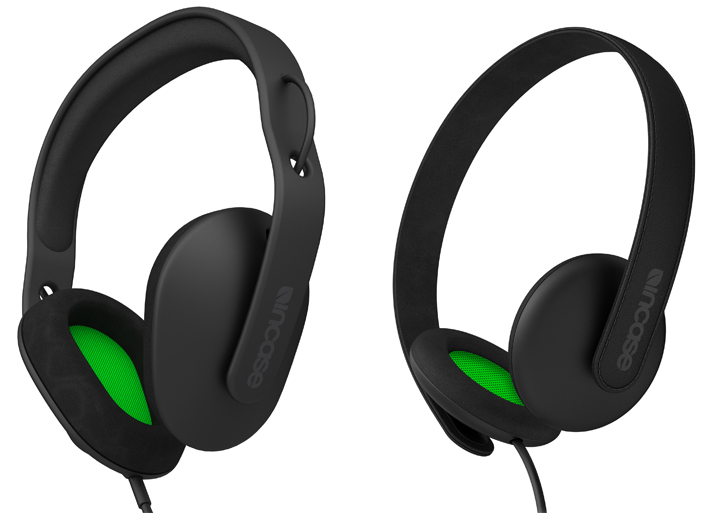 It's crowded territory, says Markus Diebel, Incase's vice president of design. But as he tells it, Incase hopes to distinguish itself by pairing good sound quality with the clean aesthetic Apple geeks go gaga for at a price point that doesn't feel like highway robbery. "We thought if we marry our design language with a premium acoustic story, we would have a very valuable system on our hands," he says.
The headphones feature simple shapes and fluid contours. Ugly mechanics hide behind soft-touch matte and gloss finishes for a slick, tactile quality (one of the models is also available in canvas).
The spare look is a function of ergonomics, too. The smooth elliptical shape of the in-ear capsules is designed to fit the tube-like architecture of people's inner ear, so they don't fall out constantly (ahem, Apple earbuds). The ovoid ear cuffs of the $199.95 model (above) mimic the contour of the outer ear, the better for trapping and channeling sound. A layer of memory foam adapts to the shape of the head and slashes pressure points for a more comfortable fit.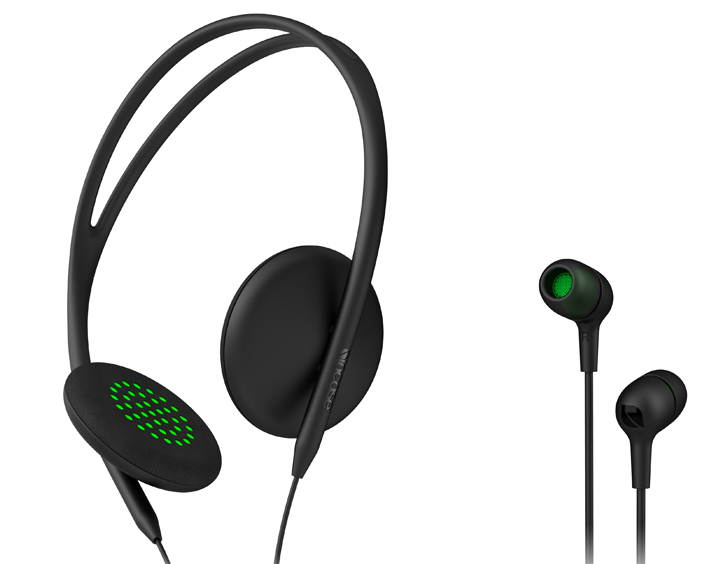 Incase points out that its headphones aren't meant to compete with hardcore audiophile gear. "We're not pretending we're at that level," says Dawn De La Fuente, Incase's director of marketing and communications. Instead, she says, the company hopes to tap into a 'lifestyle' sweet spot: Apple consumers who want better sound and style than what's offered at the low- and mid-range, but couldn't care less about fancy stuff like vacuum tube amplifiers and S-Logic surround sound. It's a risky proposal for a company whose experience in electronics, to this point, was in providing sexy packaging for other people's electronics. But if Incase audio succeeds? "We'll expand our offerings," Diebel says. "We have so many ideas."