For 31 years, the Industrial Designers Society of America has presented the International Design Excellence Awards, a collection of the year's best design. Today, Co.Design and Fast Company are honored to bring you the latest crop of winners.
Admittedly, it's a long list: 27 designs won the highest award, a Gold Medal. 68 won silver and 96 won bronze. And each of these span across 17 categories, such as environments, packaging, service design, and student design. So to help you along, we've created a handy-dandy visual guide: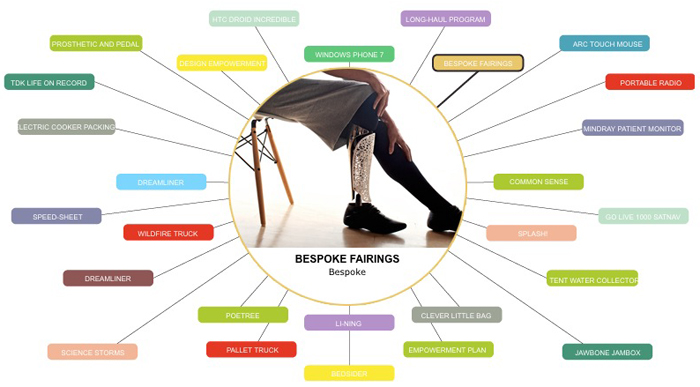 [Click to visit the interactive version]
For each entry, you'll find details about the product and its designers. And, if you're wondering which firms really raked in the laurels, we also created an infographic detailing which firms won the most: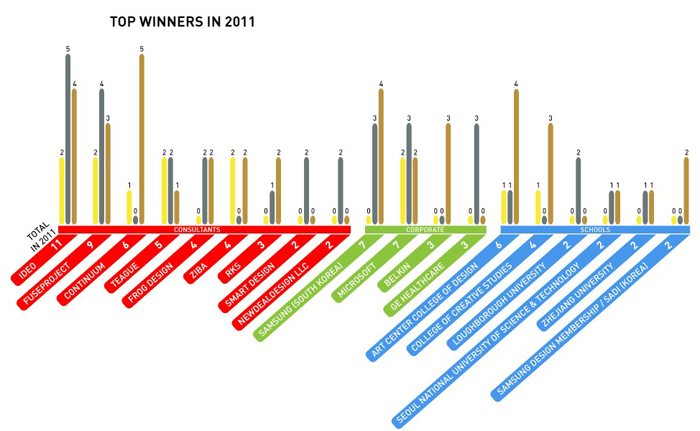 Thanks for reading Co.Design! Check out all the winners here.