One of the new sights in London for the games this year will let visitors from across the globe make music together. The Coca-Cola Beatbox, designed by Pernilla & Asif, is meant to promote the company's "Move to the Beat" campaign. Covered in 230 five-meter-long bolsters made of EFTE, a plastic polymer, each one acts like an enormous drum skin. "Each acts as a speaker, and responds to touch with sound," the designers tell Co.Design. "These cushions are spread across the whole frontage of the pavilion to make a musical instrument at the scale of a building."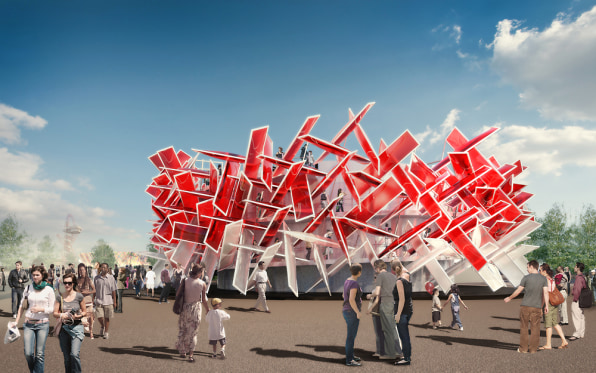 Pernilla Ohrstedt and Asif Khan met at architectural school and established their eponymous firm just last year, so the gig is a biggie for the young architects. The brief from Coca-Cola–"create a design which could visually convey the energy of sport, music and youth," Ohrstedt and Khan explain to Co.Design–was open-ended in a way that allowed them to try something ambitious, while incorporating "Anywhere in the World," an anthem created by Mark Ronson.
"Our idea for the pavilion was to take Mark's track and turn it into a 200-meter visitor journey spiraling up to a rooftop view of the Olympic Park," they say (a view that includes the Olympic Stadium by Populous and Zaha Hadid's Aquatic Center). The two projects complement each other: Ronson traveled extensively to record the sounds of athletes–a gymnast's jump off the vault, an archer pulling back the string of his bow–and include them in the theme. In accordance to Coca-Cola's 0% landfill policy, all the materials will be reused or recycled when the festivities are through.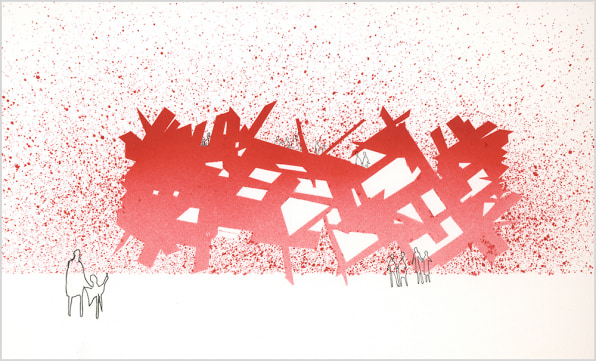 The BeatBox itself is currently being constructed, but if you can make it to Covent Garden this week and want to see the technology in action, a pop-up Sound Lab at the St. Martins Lane Hotel will be displaying a cushion from May 2nd through the 6th. And if a trip to England just isn't going to happen, there's a My Beat Maker app that allows you to shake your smartphone and create your own unique rhythms.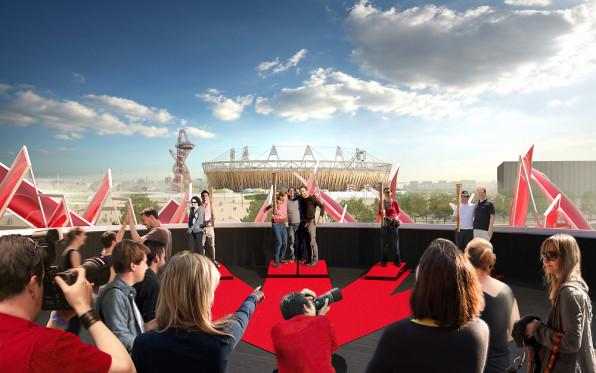 (H/T Wallpaper)