In London, a city chock-full of landmarks, the Victoria district has its fair share of notables: Buckingham Palace, The Tate Britain Museum, Westminster Abbey, and Downing Street, to name just a few. But to locals, the area is maybe most clearly defined by its bustling train station and busy tube interchange–a place to pass through, not stop and stay a while. As the area embarks on a massive redevelopment (spearheaded by Land Securities) to be spread over the next seven years, the time was right to establish its identity: Local design agency SomeOne has set out to show locals and tourists alike what SW1 has to offer.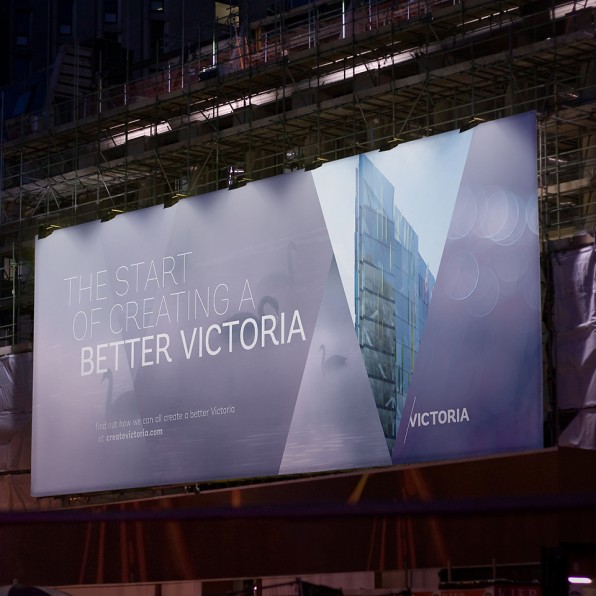 In some ways the campaign will act as a large-scale, long-term, pardon-our-dust display for projects like the ambitious Victoria Circle. "Any building work needs explanation, and it was felt that at the beginning of this transformation it would be smart to tell people what was going on behind the scenes," SomeOne founder Simon Manchipp tells Co.Design. In order to convey the promise of what's to come combined with the reality of what's already there, the team opted for a clever "V" motif that allows for "modular and adaptive" messages throughout the effort–and that's intentionally as close to a mark as SomeOne decided to get.
"We believe that visual brand identity extends way above the creation of logos," Manchipp explained (gentle words from someone who once opined that "Logos are dead"), and his team worked with ad agency VCCP Blue to create an "ecosystem of assets" that would unite typefaces, photography, icons, sounds, and color systems throughout all communications.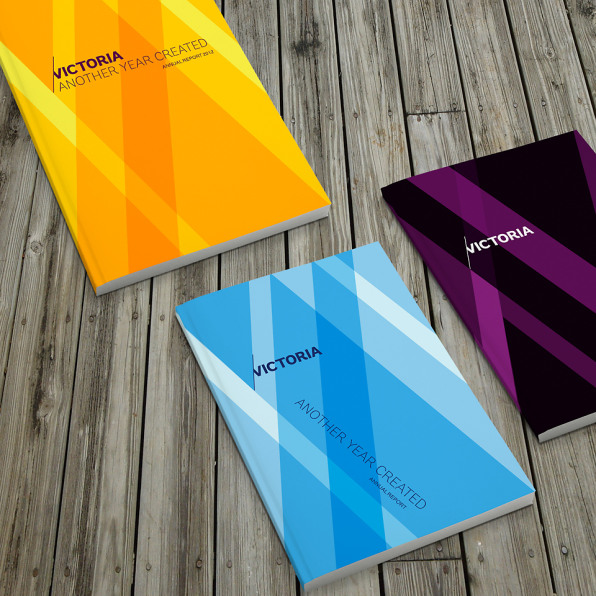 It doesn't have the heart of Shrewsbury, but the slick design should assuage those who live and work in the region and might just tempt commuters to pop above ground for a visit. "Victoria is way more than a place to travel through–this is a destination in its own right," Manchipp says. "It's time to let people know what they might be missing as they dash past."
(H/T Under Consideration)