Audiophiles would never admit this, but over-ear headphones look ridiculous. They cover too much of your face, making you resemble a Teletubby. Then when you pull them off and try to wear them around your neck, you feel like you're choking. All that just for some deep bass on Patsy Cline's "12 Greatest Hits"?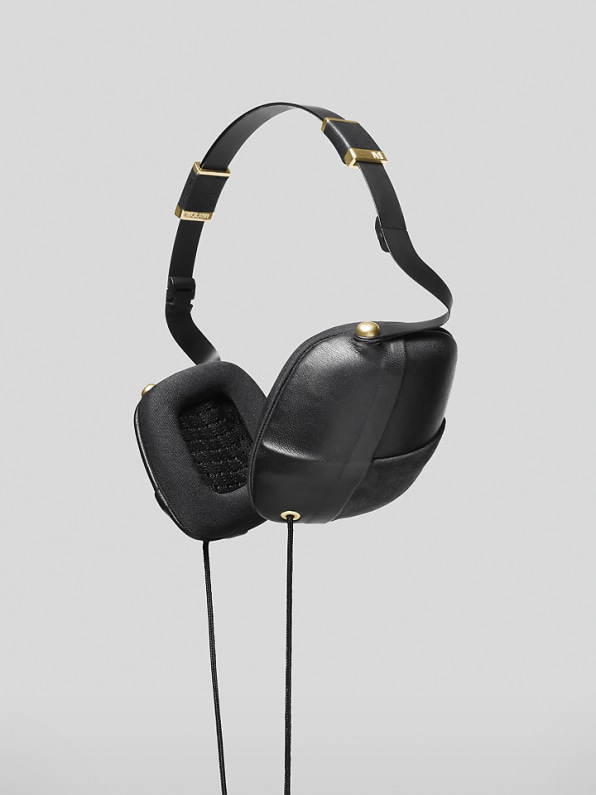 The Scandinavian audio company Molami specializes in sleek, easy-to-wear, design-centric headphones. Pleat, its marquee over-ear headphones, have a slim, curving headband that complements your face's bone structure, framing, instead of overpowering, it. The speakers in each cuff are adjustable (up or down) to match the location of your ears. When you finish listening to music, you can fold the cuffs flat against your collarbone, creating an unobtrusive necklace of sorts. Napa leather wraps around the headphones, so they feel soft–and maybe even a little sexy?–against your skin.
Glancing over the marketing photos, it's obvious that Molami is selling primarily to women here. And why not? Women buy more music than men, according to a 2008 Recording Industry of America survey. Yet high-quality headphones nearly always target men–or what men think women want. Molami offers some refreshing (read: not pink) alternatives for women, though I bet plenty of style-conscious men would wear them, too. No one, man or woman, wants to channel Dipsy and Laa-Laa.
Pleat headphones cost $300 (comparably priced to other over-ear headphones). Buy a pair here.