The power strip is the cockroach of the technological world. Whereas computers, televisions, and phones have evolved to be nearly unrecognizable from their forefathers, the power strip has crouched in the dusty darkness, staying low, biding its time until the world ends.
Luckily, someone did something about it. The Punkt. ES 01, designed by Georges Moanack, is a power strip for a more contemporary world. It's in no way technologically complicated; the ES 01 merely arranges its plugs into a circle, then covers them up with a tasteful, cord-managing lid. Frankly, the whole structure is strikingly similar to a CD spindle.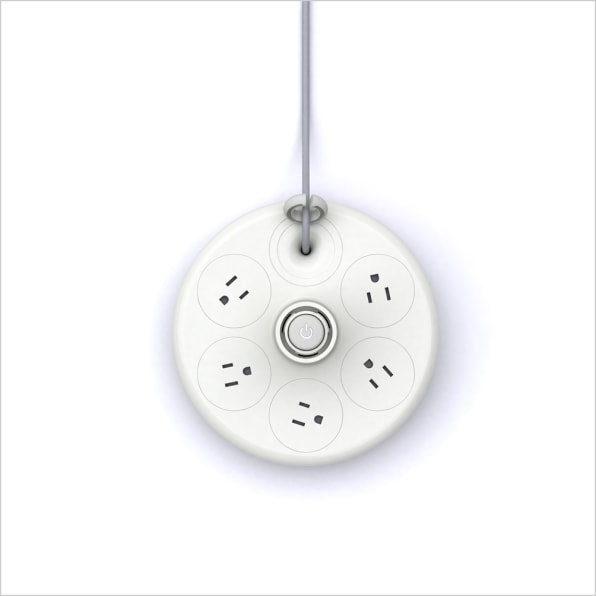 But it's the small design details that really makes it for us. That circular plug arrangement? It means there is real space for all those big plugs that normally block other plugs out. The cloth cord? It won't refuse to smush against your drywall. And that power button right in the middle of the lid? Unlike a typical power strip switch, this is a real, round, "please push me" button. It's the only part of the plug that's in any way noteworthy, and therefore, it commands every bit of your attention to remember to push it every now and again to save a bit of phantom power.
The ES 01 will be available "soon" in white, black, or red for around $100. With any luck, it'll reach a mainstream price and infest homes everywhere.