In the annals of Olympic typography and logo design, there are the crowd favorites: Tokyo '64. Mexico '68. Munich '72. Then there are the anti-heroes, those designs that people seemingly love to hate: the London '12 logo, which Alice Rawsthorn scathingly compared to "dad dancing" in the New York Times; and the London '12 typeface, which Simon Garfield called "surely the worst new public typeface of the last 100 years" on this website.
The dust has only just settled on London, but the Rio '16 committee has already finalized the typography of the next summer games. Designed by Dalton Maag, the office of venerable Swiss typographer Bruno Maag, the font represents an about-face for Olympic type design. Maag's 5,448 character brush script is organic where London's was jagged, joyful where London's was "dissonant," and expressive where London's was tightly wound.
Maag has always been a proponent of typefaces with big personalities (one journalist calls him the "Angry Man of Type"). He's a noted hater of Helvetica, which he calls "vanilla ice cream," and often rails against contemporary designers for failing to take risks. "A lot of graphic designers are really scared of the organic shape," he told The Creative Review back in 2010, "the thing they can't control–just let it go."
Maag's Porto Alegre office seems to have taken his advice to heart. In a series of YouTube videos, they introduce the typeface as a flowing, brush-and-ink script that drips and bleeds across the page. The looping curves are completely appropriate for Brazil, referencing both Oscar Niemeyer's architecture and Rio's famous Carnival at once. The kerning is tight–intended to save on paper, according to Maag's thinking on sustainability. As a whole, the script is an unpretentious and sweet complement to Tatíl's swooping Rio '16 logo design.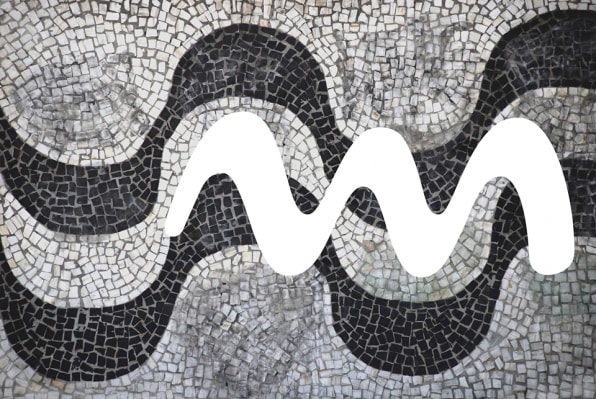 The only obvious weak point in the design is the way it's presented on the Rio 2016 website, which places each character against a photo of Brazil or Olympic athletes. "Each letter expresses a characteristic of the Rio 2016 Games, its people, and the city," explains the committee. For example, a lowercase "r" was supposedly inspired by the Pedra da Gávea, the iconic rocky outcropping that towers over Rio; while "T" mimics the famed Christ the Redeemer Statue. It's an unnecessary post-rationalization device. This is a small qualm, but it illustrates how our desire to over-explain design choices can muddle the beauty of a simple, strong piece of work.
I'll stop yammering and let the commenters step in. What do you guys think?
[H/t It's Nice That]