Even the most serious typographers realize their work is in some ways a means to an end: While individual letters may be beautiful, they exist ultimately to form words. Yeohyun Ahn is a designer who has a different fate in mind for typography. She uses computer code compiled in the visual programming language Processing to algorithmically craft letters as individual pieces of software. The collection of 10 typefaces is called TYPE+CODE II, and it reimagines letters as complex, visually varied creations that, while not quite sentient or interactive, don't utilize any of the traditional tools in a typical typographer's arsenal.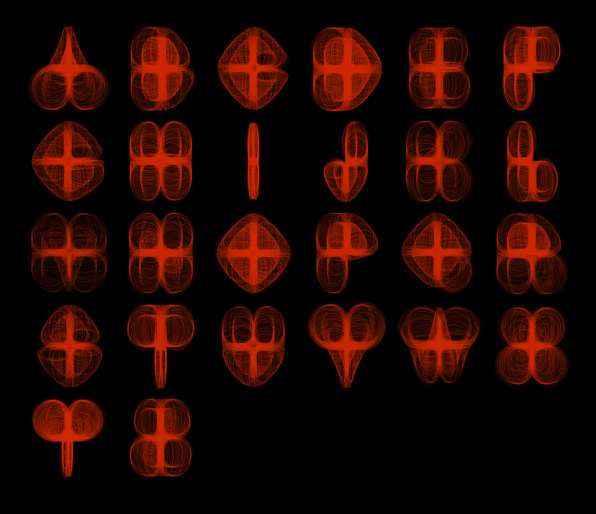 "I would not want to say that using computer code gives me wonderful artistic freedom," Ahn tells Co.Design. "But it does allow me to explore alternative styles of typography by using mathematical expressions and algorithms, which have never emerged visually in the typography world."
These expressions and algorithms form hypnotic lettering–the stuff of spirographs, bokeh, bubbles, and starbursts–that allows typography to make a more overt statement "inspired by nature, addressing environmental issues such as Green design, healing through Arts, exploring philosophical and religious interpretation regarding life, death and love," Ahn writes.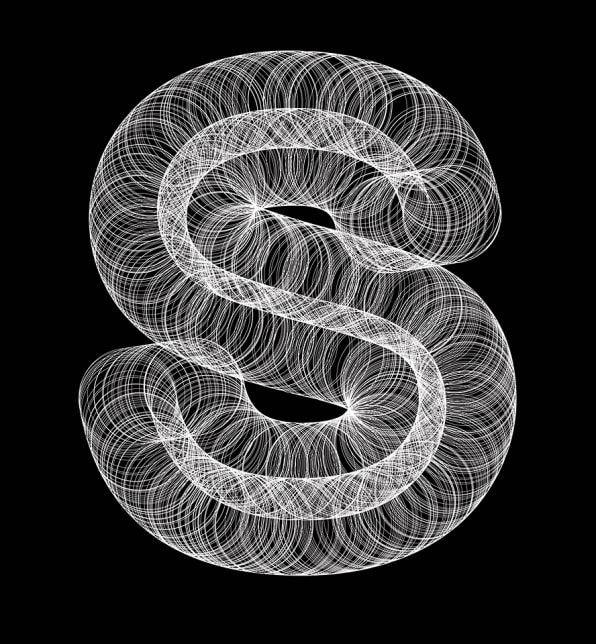 As an aside, I asked Ahn how many complete typefaces she had created, rather than one-off letters to demonstrate the different snippets of code. Her answer was, well, it was the answer of a programmer:
Some of my letters have full alphabet sets from A to Z in TYPE+CODEII, but others don't have them. Technically I don't need to create all of my different letters as full alphabet sets because all of them were created by using computer codes, which means I can easily switch any letter from A to Z through just typing in my computer codes, so I would not need to have them as full alphabet sets right now.
I love it. A designer would lay out every character on a huge grid, complete with close-ups of their absurdly granular flourishes. A programmer counters: We don't need to see all the letters because they're already there, ready whenever we choose to see them.