New York's Metropolitan Museum is the largest (and at 150 years old, almost the oldest) museum of art in America, exhibiting some of the best examples of pre-Modern art this side of Europe. Which makes it a fascinating stage for a current exhibit examining the legacy of Photoshop, a tool that has done much to undermine traditional thinking about photography over the past decade.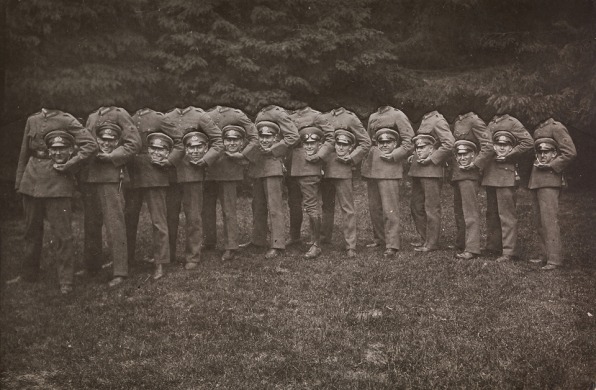 Assistant curator Mia Fineman has divided the exhibition into two stand-alone shows, bisected historically by the introduction of digital imaging around 1980. The first era is represented by After Photoshop: Manipulated Photography in the Digital Age, where 25 pieces pulled from the Met's permanent collection do a fine job establishing the broad range of artists (most under 45) who use digital imaging in their work. The work ranges from Maria Marshall's video of her son "smoking" a cigarette, to work from Filip Dujardin, the Belgian photographer whose completely fake images of "Soviet-era" monuments fooled most of the Internet in 2010. Jason Salavon's Portrait (Hals) is particularly meta: The image is a composite of portraits by the Dutch Golden Age painter Frans Hals, taken from the Met's own collection.
After Photoshop is a great survey, but its tricks and surprises are familiar to us, the wisened Internetters that we are. Its antecedent, Faking It: Manipulated Photography Before Photoshop, is genuinely surprising. Sponsored by Adobe (of course!), the show gives us a glimpse of how pre-digital photographers tricked the eye with double exposures, overpainting, combination printing, and all manner of other laborious techniques. It's enough to make contemporary manipulators look downright lazy.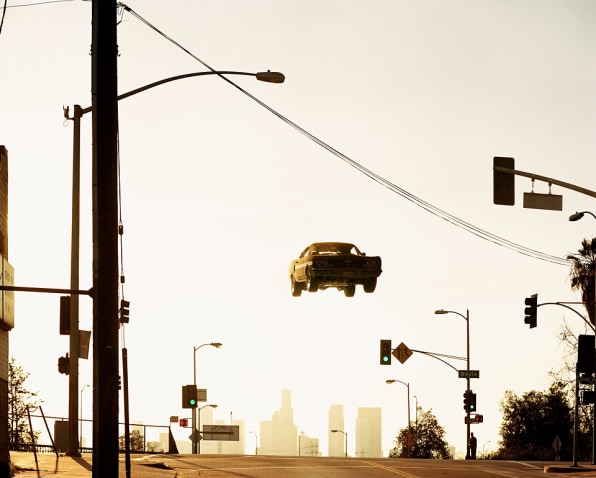 Faking It is divided into several themes, which range from the twee to the political, like Ernest Eugene Appert's faked photographs of the 1871 Paris Commune massacres. Particularly amazing are the "spirit photographs" of William Mumler, the Midwestern photographer who used double-exposure trickery to convince grief-stricken relatives of fallen Civil War soldiers that he could capture their loved ones' ghosts on film. The show's final section, Protoshop, foreshadows the emergence of digital tools with photographs from Yves Klein and others.
Think of it as a well-curated companion show to all of those fake Hurricane Sandy photos. Though Mumler didn't have Twitter to propagate his gratuitously fake ghost photos, the images still made national news–he was even tried for fraud. A warning to all those fakers on Instagram, perhaps?