Trailers for the movie version of Les Miz, which is scheduled for release at Christmas, are already playing in theaters. If they're stoking your appetite for French history, or simply making you wish you were in Paris instead of, say, lower Manhattan, this is the app you'll want to download.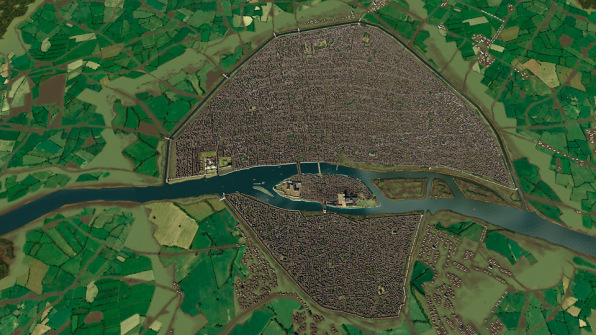 Dassault Systèmes, the French software company that last spring debuted the impressive 3-D tour of the pyramids of Giza is back at it, this time with a virtual tour of Paris through the ages. Originally launched at the end of September on nine giant 3-D screens at Paris's Hotel de Ville, the program just added a tour of the famed French prison, the Bastille, to its repertoire.
The 3DExperience, as Dassault Systèmes refers to it, is interactive and can be accessed across multiple systems and platforms. There's a website, an iPad app, 3-D-powered films, educational materials, and 3-D "touch" terminals for museums and universities.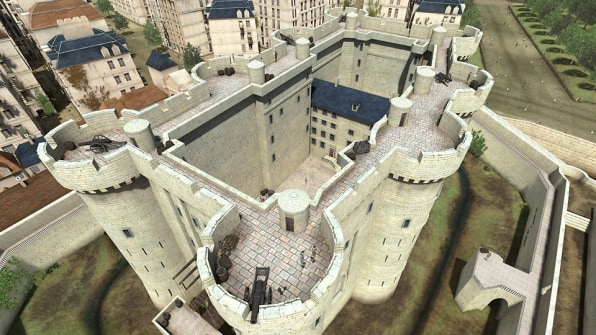 The coolest thing about the "experience" is the ability to go back as far as 2,000 years in time and roam the streets during the French Revolution, check out how the construction is going on Notre Dame or the Eiffel Tower, or view the latest display of severed heads hanging from fences during the Gallic era. Didier Busson, an archaeologist in the department of architecture and archaeology history in Paris, narrates a guided tour with a detailed account of each building and its neighborhood.
The technology developed by Dassault Systèmes is also being used by the French documentary film studio Gedeon Programmes to create historically accurate docudramas, including the just-released "Paris: The Great Saga," which captures 5,000 years in that romantic, stormy, wildly photogenic city.
Order up a croissant and go for a spin!
[Images: Dassault Systèmes]