Having your brand name become part of the common lexicon is a marketing coup of the highest order. It's debatable, though, whether or not that applies when the expression in question is "You don't know shit from Shinola." But with the idea that any name recognition is good name recognition, the folks at Bedrock Manufacturing decided that Shinola, the popular mid-century shoe polish brand, was just the right mark to reintroduce for their new line of American-made watches, bikes, and other leather goods. As they've started putting their manufacturing operation in place, however, Shinola has proven not only to be a familiar name but also a reminder of how products can benefit from the stories behind them.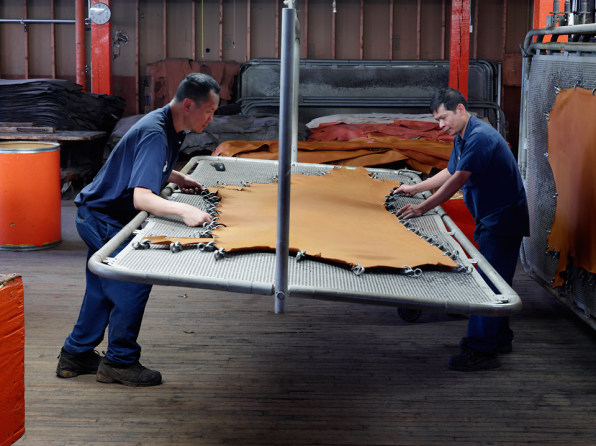 The brand revival started last year, when Bedrock set out to create a new line of high-end leather accessories. From the start, the venture was not only about the products themselves but where they would be produced: Here at home, in the U.S. In Bedrock's eyes, the new company would be a throwback to a time when goods were built to last, when customers weighed price points with quality, and, most importantly, when those customers had an interest in who was building the products–and where.
It would be a company steeped in the values of an older era, and the founding team wanted a name to match. "We didn't want to try to invent a name that had heritage and pretend there was history behind it," COO Heath Carr says, so they looked for inactive brands that were on the market. They eventually came across Shinola, along with the "ever-so-famous saying that comes with the name," Carr says.
Next came finding a new home. After looking at a number of cities, the team decided to establish the company in Detroit, the former manufacturing powerhouse and something of an American throwback itself. It's a tidy fit that, like the Shinola name, Detroit too is in the early stages of a 21st-century reinvention.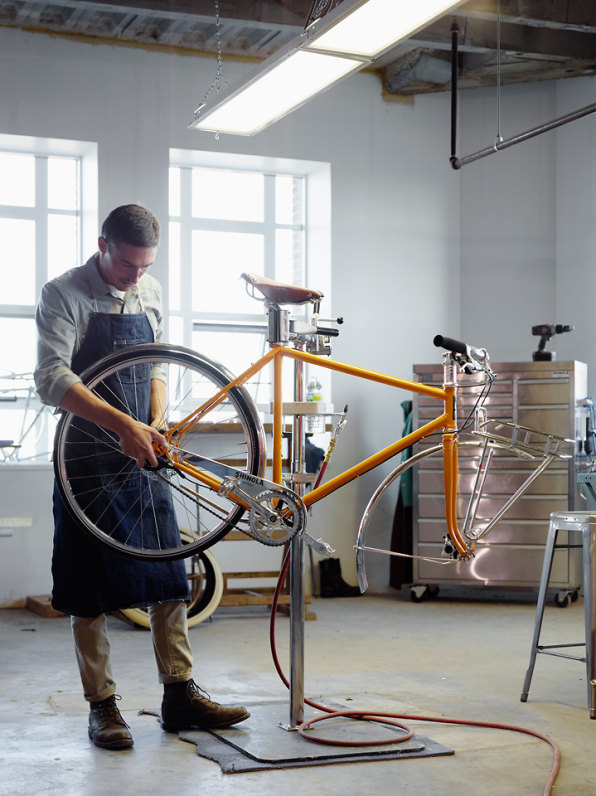 In Detroit, the first order of business was finding a building to house their new watch factory, and the location they settled on was one that surprised everyone involved. The visiting Shinola team had been invited to tour the College of Creative Studies, a design school located in the historic (and recently renovated) Argonaut Building, simply to get a taste of Detroit's young creative talent. An elevator malfunction, Carr recalls, led to a serendipitous discovery: "The elevator, for unknown reasons, accidentally stops on the fifth floor. And the fifth floor is completely empty. And we looked around and said, 'This is perfect! You guys mind if we build a watch factory here?'"
Building a state-of-the-art watch factory above a design school isn't what anyone had in mind, Carr admits, but "both parties said, 'let's give it a try.' We didn't sit down and talk about all the reasons not to do it," Carr says, "we just talked about the reasons to do it." The watchmaking logistics of the factory itself were handled by Ronda, a family operation that's one of the last independent Swiss movement manufacturers in the world. The fifth-floor factory, staffed with Ronda-trained local workers, is currently nearing completion, built with a manufacturing capacity of 500,000 watches a year.
Making sure they partnered with a trusted name in watchmaking from the start was important, Carr says. "Our focus first and foremost is quality. If we're gonna make it here and it's gonna have the Shinola name on it, it's going to be … a very high-quality product." And of course, a good story can only get you so far if the products don't live up to it. But Daniel Caudill, Shinola's creative director, explained how that quality was, in many ways, a driving force behind the design of the watches themselves.
"The whole idea is to create a product that is somewhat evergreen," he told me, "where it's not about the bells and the whistles and all of the accessories. It's really about getting to the base of what that product is: How do you use it, what are you using to make it, how are you making it. So it's really about stripping it down to its bare essentials and, whatever it is, making it with the best materials and the absolute best construction."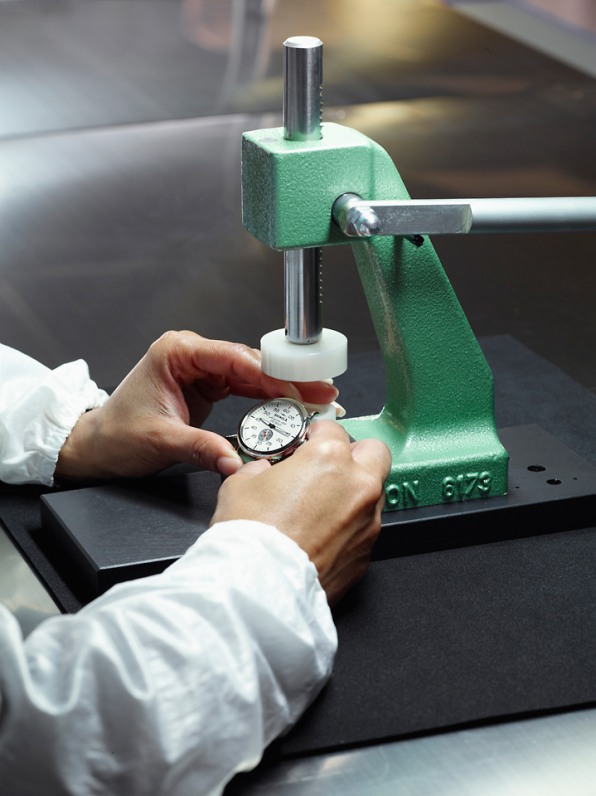 Of course, that dedication to quality and insistence on domestic manufacturing means a higher price-point–Shinola's looking at the $400 to $800 range. But Carr thinks there's another part of that equation that will work out in their favor. "Having 'Made in the U.S.A.' comes at a premium, there's no doubt about that. But we believe that the consumers that are interested in our product care a lot about the story, about what's behind it," he says. "It's not just a leather good, it's not just a watch. It's a watch that's made in the United States that has a fantastic story behind it."
The company's currently finalizing the designs for the watch, and they're planning on rolling out a line of bikes, wallets, journals, and more in coming months, each pulling together suppliers, craftsmen, and manufacturers from around the country. Now that the pieces are in place, the challenge the company faces next is equally timeless. "We're about to begin the very first [watch]," Carr says. "So our path is 'how do we get from one to 500,000?'"