The cardboard box has had a good run, but it's far from perfect. Sure, it's great at holding stuff, but the box itself can be fairly difficult to actually pick up and carry. During any move, there's always a moment when you reach for a box that's simultaneously too flimsy and too heavy, and whatever back-straining edge-squashing maneuver that normally gets you by completely fails. Expletives follow.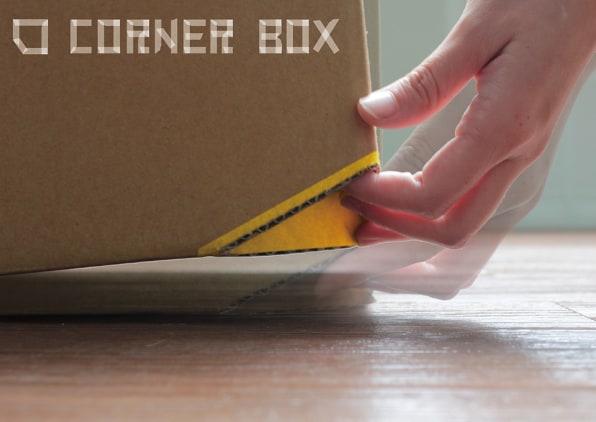 But a new concept called the Corner Box, by Huang Hsiao Yuan and Lin Tsen Ying, offers a clever solution. Their approach inverts one corner of a cardboard box, providing an easy hand hold to lift it off a flush floor.
"One day, I moved out from my dorm with lots of boxes. I tried many times to simplify lifting the boxes from the ground and pile them up," Ying explains. "Suddenly, I realized it would be nice if there was a space for me to hold below the folded structure."
The neatest part of the idea is that, technically speaking, the inverted corner requires no additional materials. The Corner Box prototype features a cut and pasted corner–a true inversion–rather than some extra add-on. That said, in the team's experiments, they have found that maintaining structural integrity requires a precise cut.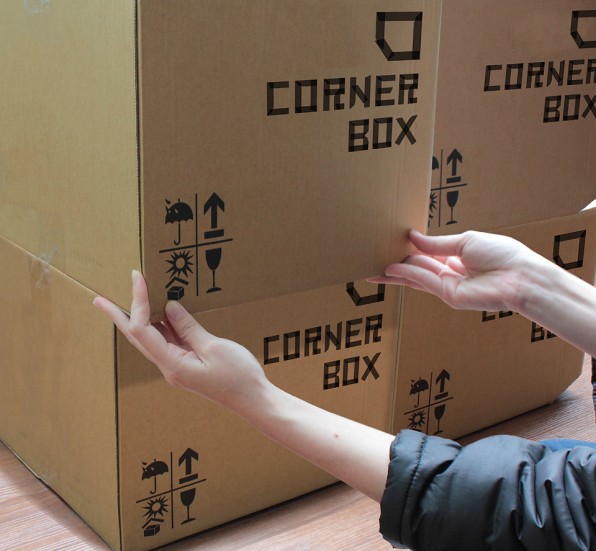 "The dieline of the corner is the most difficult part to do," Ying says. "Cutting it deeply makes the box not strong enough to hold a heavy load based on different sizes and different thicknesses of cardboard."
However, assuming folding machines could be retrofitted (a large assumption, granted), boxes could just be made this way by nature. Sure, your pots would have to deal with being poked by one sharp corner. But you already hold them over fire on a daily basis. Trust me, it'll be like a vacation for them.
[Hat tip: red dot]