Of the eight firms invited to submit proposals for the extension of the Städel Museum in Frankfurt, two had the same clever idea of putting it underground. But the winning proposal, by local firm Schneider+Schumacher, added a new layer to the space-saving solution–literally. Besides creating a new wing for the museum, its design transformed the museum's well-trafficked public garden into a gently sloping, window-pocked piece of land art itself.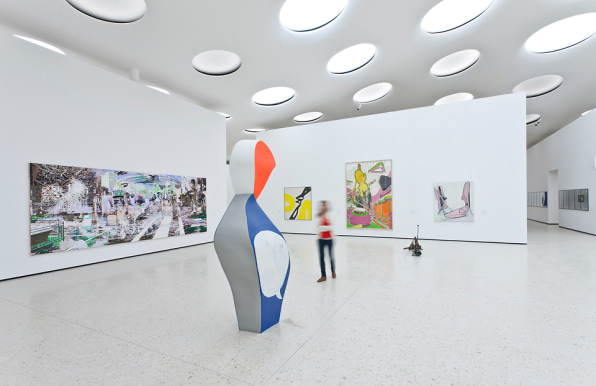 The museum's above-ground galleries are noteworthy for their abundance of natural light, and in designing its subterranean extension, Schneider+Schumacher wanted to ensure a similarly well-lit space. The architects' solution: 195 circular skylights, varying between 1.5 and 2.5 meters in circumference, outfitted with shading systems for diverting direct sunlight and a black-out feature for exhibitions that might require them.
But for their utility in the space below, the skylights were deployed to great aesthetic effect in the garden above. The circular windows dot the courtyard, including a sloping hill that serves as the domed roof of the gallery below. In addition to creating a visually striking space, however, the architects were intent on keeping it as a place for people to congregate.
"Before the museum was extended with our building, the garden was a public space to sit on–no fences, open 24 hours," one team member told me. "The students from the neighbor-building, the famous Staedel Art School, sit there during breaks, visitors rest there when having seen enough art, and children run around there." So they designed the skylights with foot traffic in mind–"you can even jump on the glass," the firm assured us.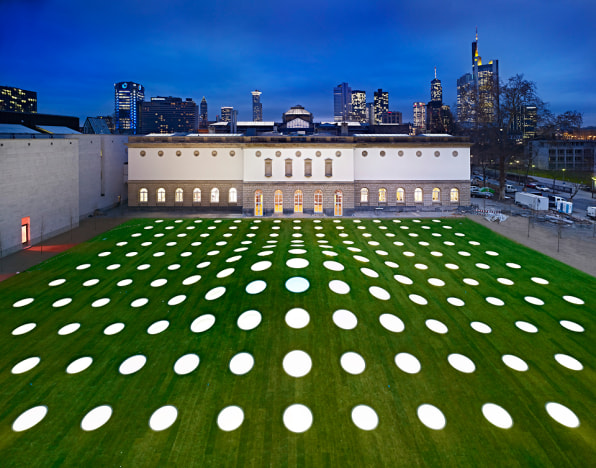 The underground location also allowed the firm to work some environmentally sound solutions for heating and cooling the new space. A geothermal pump conveys heat to an under-floor system in the winter, and a high-tech ventilation system keeps the temperature right in the warmer months, in addition to handling humidifying and dehumidifying duties. Still, I imagine the new garden will be enough to draw visitors outside, whatever the weather.
Find out more about the Museum here.
[Hat Tip: designboom]