Photography is a powerful medium for food. Even a cold, greasy Big Mac, perfectly lit, can become totemic, subtly glistening with carnal desire. When hunger mixes with idolatry, any face-stuffing can happen.
Joe Buglewicz is a photographer who leverages this law to repulse rather than entice. His series, Rotten, meticulously documents festering food in the most well-lit and sterile environment possible. It's a complete subversion of expectation, yet a completely familiar sight; while spoiled food photography is not exactly a crowded genre, all of us are guilty of letting plenty of perfectly good food rot. In fact, this idea was the exact inspiration for the series.
"I was living with four other people and coping with limited fridge space, We would go through periods where it would get so full that food would get pushed to the back or just buried, so I began photographing all the things that I'd find that were rotting in hopes of curbing the bad habit," Buglewicz tells Co.Design. "When something goes bad we don't want to smell or see it, just straight into the garbage. But providing a polished and clean environment for people to really see how chaotic and pretty food decomposition can be seemed like a fun way of setting everything up."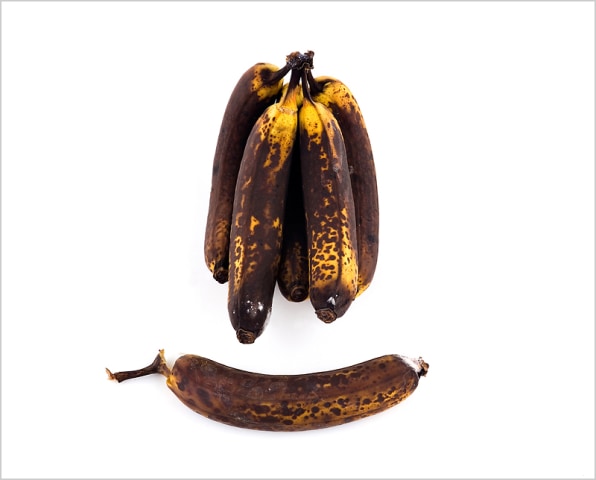 The interest wasn't happenstance. Buglewicz had already been photographing food professionally for publications and restaurants. His homegrown work directly addressed the hypocrisy in his own industry.
"People go through such an effort to make things look delicious, even to the point of spraying chemicals on food that render it inedible," he explains. So while Rotten may look repulsive, at least its toxicity is forthright.
Plus, the longer you look, the more beautiful the rot becomes. After a few seconds, it's easy to stop seeing the mold as a repulsive coat. It's just a series of greens, browns and fluffy textures celebrating the intricate, natural self-destruction through a sterile lens.