Barbie and Ken might seem a little outdated to the youth of today, but traditional dolls will likely always have a place in playrooms worldwide. But what happens to the plastic people when the kids are grown? Australian artist Freya Jobbins rescues these specimens from their fates in a landfill and transforms their components into frighteningly expressive faces.
Her amalgamations are weird, but not without precedent. Jobbins lists quite a range of inspirations on her site–Ron Mueck's "big man," Gunther Von Hagens's plasticized corpses (of "Body Worlds" fame), and the Toy Story films–but perhaps the most striking similarities can be found in the work of Giuseppe Arcimboldo, the 16th-century Italian painter who cobbled together everything from veggies to flowers to books to create his own surreal portraits. Both styles necessitate a closer look, but there's something equal parts creepy and–call me crazy–kind of kinky about Jobbins's 3-D visages, with their careful selection of flesh-toned artificial body parts nestled together into freaky, surreal musculatures.
Jobbins has even given pop culture icons like Darth Vader and Terminator-era Arnold her signature doll-parts treatment, and like the rest of her work, they have that same car-crash rubberneck appeal: tough to look at but difficult to turn away.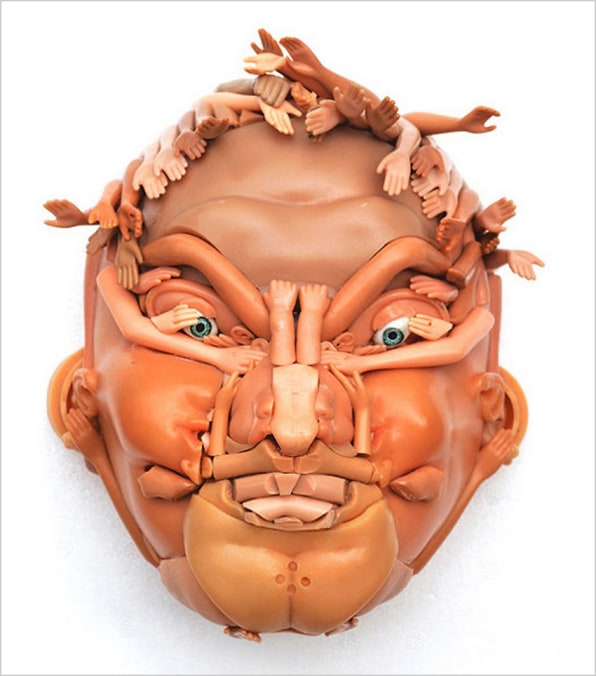 (H/T Designboom)