We have the Internet (and maybe some unresolved anger issues) to thank for the recent proliferation of client-mocking websites, like Clients from Hell. And while lawl-ing at utterances like "So, what color is the fastest?" never gets old, it does make you wonder if they don't have anything better to do.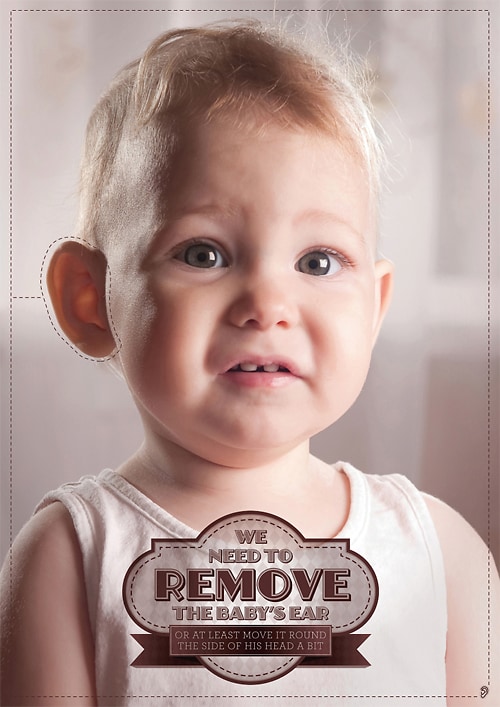 Mark & Paddy, a Dublin creative agency, have put a philanthropic twist on the trend by turning their favorite "clientisms" into an opportunity to fundraise for Temple Street Children's Hospital of Dublin. The project, Sharp Suits, transforms the best (worst?) client feedback into a collection of snappy A3 posters for sale online. The quotes come directly from ad creatives, designers, animators, directors, and illustrators in Dublin, and prove that ridiculous client demands are a universal phenomenon.
"We had been stockpiling these crazy (actual) quotes for a while," explains Mark Shanley. "We had to turn them into something or they would have driven us crazy, and crazy is frowned upon in Irish advertising. It turns out everyone else felt the same way, so we opened it up to the whole community and it took off from there." After collecting the best entries from a list of hundreds, the duo turned 72 of them into pithy posters perfect for framing in the office. Our favorites? "I have printed it out, but the animated GIF is not moving" and "We need more photos of groups of people having non-specific types of fun." "Can we make the pig sexier?" ain't bad either.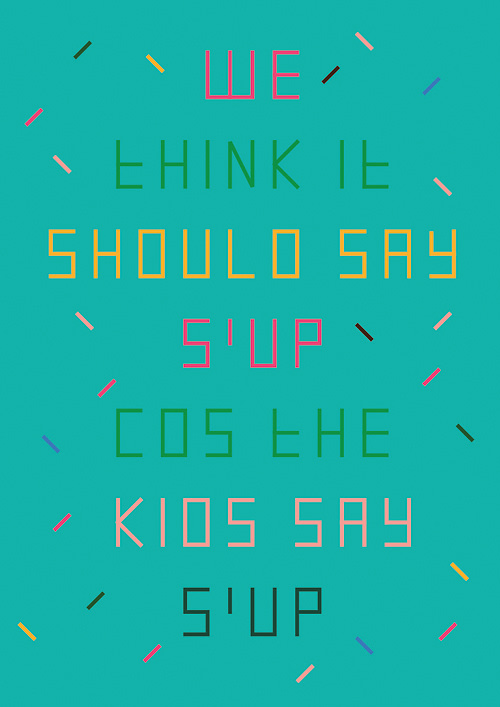 So there you have it: a way to laugh at clients and still be doing something worthwhile. Mark & Paddy, for their part, argue that they're just reporting the facts. "Believe it or not, these are genuine quotes from your friends in Client Services," they add. "We're not bitter or anything."
The posters are available on the Sharp Suits website for €10 each, but it sounds as though they're running out fast, so head over quick if you're interested.