Growing up, I could never quite tell what was going on with the logo of my hometown football team, the Detroit Lions. I knew the blue blob had to be the beast in question, but something about the way the head was drawn made it a little bit hard to parse–it looked more like a map's outline of some obscure Eastern European country than a fierce Savanna predator. In 2009, they finally refined it a bit, adding a white dot for an eye, sculpting its jaw and adding a few stylized dashes to constitute a mane, but it still makes me wonder what a total do-over would look like. Thankfully, that's just what designer Matt McInerney is doing–with every team in the NFL.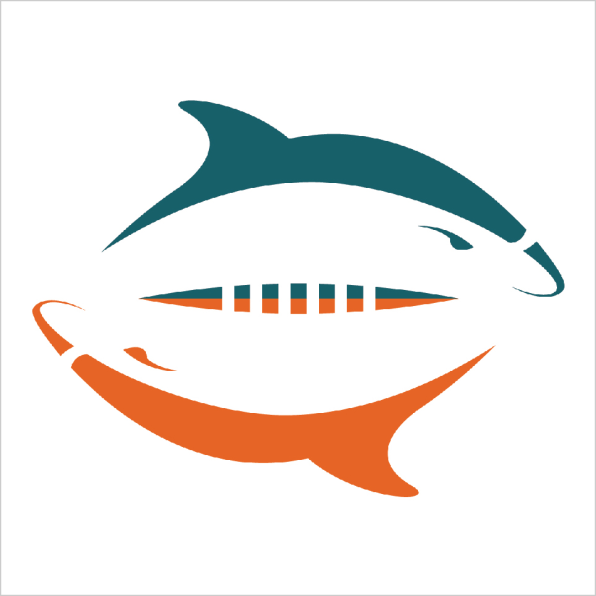 McInerney's already fashioned new logos for 20 of the league's teams, from the Raiders on the West Coast to the Eagles on the East. He's careful to point out that the effort is just a fun side project, and he knows that unsolicited redesigns often include elements that might not, in his words, "stand up to real world scrutiny." But several of his marks seem like they're nearly ready for primetime.
In some cases, he looks back to the team's history and takes things in a slightly new direction. For the Buffalo Bills, for example, McInerney fashioned a sleek bison skull. The team was named after Buffalo Bill Cody, a man famous for slaying over 5,000 buffalo in the span of eight months. "I always thought it was funny that the Bills used a live buffalo as their logo and mascot," McInerney writes in a blurb about his mark. "Wouldn't a buffalo skull make a bit more sense?"
In other places, he's simply tried to tie together a few existing elements of a team's identity into a tight package. His favorite so far is the mark he made for the San Francisco 49ers, combining a football and a pick axe in the team's signature red and gold. McInerney thinks it's successful because it "isn't too forced." "It has a level of resolution that I'd like to see in all of these marks," he says.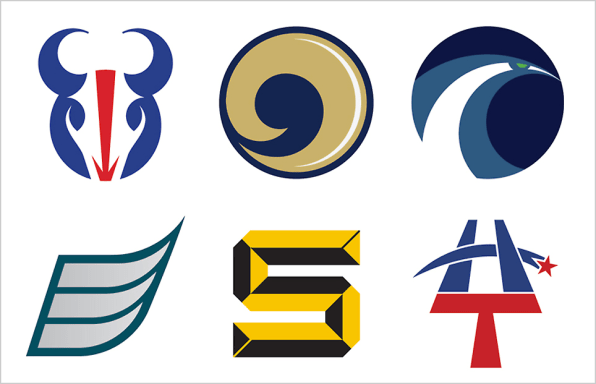 And he hopes to get there. The designer's planning on doing a mark for every team in the league, and he's even considering going back and doing an alternate logo for every squad when he's finished. "There are plenty of marks here that I wouldn't consider completely successful," he explained, "but I enjoy pressing on and trying to improve, especially when I can look back at a first attempt and see opportunity for improvement."
The best sports logos, he says, are ones that are "simple, unique, and have the potential to be timeless." One example he gave me is the logo for the since-renamed hockey team, the Hartford Whalers. The logo comprises a green "W" and a blue whale's tail–clever but nothing too memorable. But McInerney pointed out something I had never noticed: a Hartford "H" in the mark's negative space. That touch gives it a "new level of ownability," the designer says, and it proves how visually efficient some of these existing logos really are. Now, I just need him to draw something that actually looks like a lion.
See more of the logos on the project's page, and check out McInerney's design podcast, On The Grid.