The very name of the movement hints at its effervescent qualities. The soup cans, cartoon characters, and punchy colors, too. But despite Pop Art's playful visual language, the issues it addressed–commercialism, war, race, economic recession–were (and are) some of America's darkest.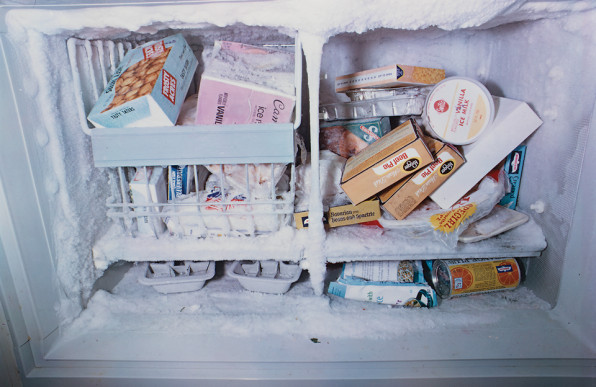 This week, the Whitney's curators unveiled Sinister Pop, a show that parses out the ominous undercurrents of a movement that's often seen today as nostalgic, positive–even kid-friendly. "While Pop is often characterized as a celebration of popular imagery, this exhibition focuses on the dark and unsettling ways in which artists looked at the cultural landscape of America in the 1960s and 1970s," explains Chief Curator Donna De Salvo. "The exhibition also attempts to bring a more textured and complex reading to a period that was pivotal in the U.S. and internationally."
By "textured," De Salvo is referring to the diversity of the 50 artists selected to represent Pop, which is typically dominated by just a handful of big names. Sinister Pop brings together plenty of those (Ed Ruscha and Andy Warhol) but pays special attention to artists who aren't usually associated with the genre (Dan Graham and Milton Glaser). It's an interesting curatorial move, and it gives the show a depth that makes it feel less like tourist bait and more like a glimpse into a complex historical era of art history.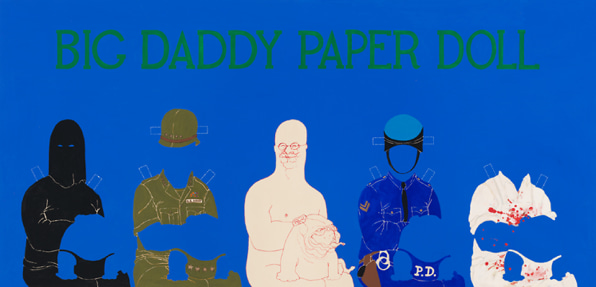 New Yorker writer Adam Gopnik has speculated that people become nostalgic for the era in which they were born when they're 40 or so, explaining the wild popularity of today's TV shows and movies nostalgic for the '60s and '70s (think Mad Men). It's easy to imagine those times as idyllic, simpler "good old days" compared to our own. That would be dead wrong, though, and Sinister Pop provides a necessary antidote. Hennessy Youngman, the creator of Art Thoughtz, says it best. "Um … which good old days do you mean? The good old days when people lived under the constant fear of nuclear annihilation? The good old days when people thought smoking cigarettes wouldn't harm babies in women's wombs?"
Sinister Pop is the fourth in a series of six chronological exhibitions that reexamine the Whitney's permanent collection, which blossomed in the mid-'60s when the museum relocated to its current Marcel Breuer-designed home. Breuer's dark, hulking structure seems a perfect match with Warhol's car crash photos and Oldenburg's cigarette piles. This is the Whitney at its best–a kind of tribute to both the institution and the era in which it matured. Next year, the museum will expand into its new Renzo Piano-designed space in Soho. I wonder what the curators of 2052 will be reexamining when their time comes.
Sinister Pop is on view until March of 2013.