You've got a great idea for a new kind of belt. These belts will change the way we wear our trousers. It's brilliant–you're brilliant!–but you're a newbie entrepreneur and need to find a reliable factory able to realize your dream. And, oh yeah, it's essential that these accessories be made in the US of A. Google's great and all, but wouldn't it be convenient if there were a comprehensive service that facilitates this kind of targeted search? Matthew Burnett and Tanya Menendez were frustrated that it didn't exist, so they made it happen with Maker's Row, a new database of American manufacturers.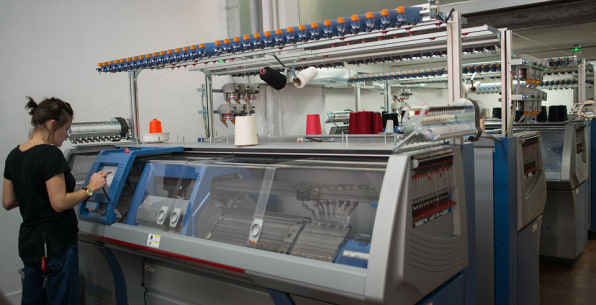 What started as an ingenious concept was transformed into a reality at Brooklyn Beta Summer Camp, a 12-week summer program and company incubator with a board of all-star advisers (including Kickstarter's Charles Adler, Scott Belsky from Behance, and Swiss Miss herself, Tina Roth Eisenberg) that culminates in demos for angels, investors, and attendees. The experience provided the duo the unique opportunity to test theories, find funding, and connect with tech cofounder Scott Weiner, who played an essential role in implementing their master plan. "During the weekly meetings, we were pushed to think critically and defend our vision as a team to the other teams of entrepreneurs. This helped us mold our service into what we have now and where we plan on going," Burnett says.
This deep dive included meeting with industry owners who offered additional insights that introduced new directions for the site. "We speak a lot about connecting manufacturers and designers in order stimulate economic growth," Burnett says. "One aspect we found is that manufacturers aren't just segmented from prospective businesses; they are also internally fragmented." So, say, a contractor who specializes in making those aforementioned belts may not know about buckle manufacturers within their own city. "When we provide clear channels of discovery amongst industries online, everyone down to the end consumer benefits."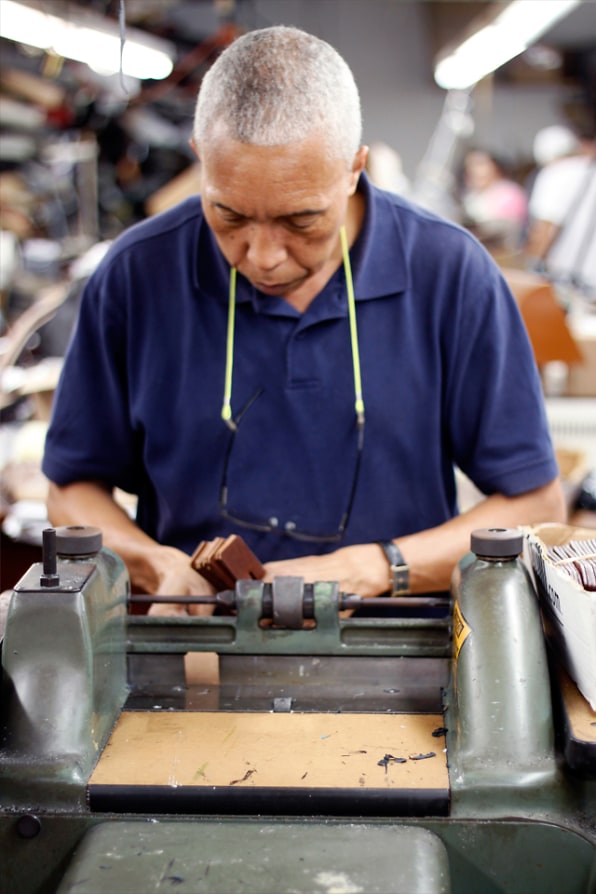 A quick scroll through the site will introduce you to a century-old safety pin corporation, a California-based denim dyer, finisher, and processor, and a wealth of knit and print specialists–and the list is growing. Interactive features like user reviews will also enable further engagement, while exclusive videos offer glimpses into where the maker's magic happens. "As American industry advances, so should their means of marketing to clients, and networking with peer groups," Burnett says.
The conversation surrounding U.S.-based goods is continually buzzing these days. Though often viewed as the more expensive option, costs are becoming more competitive as wages rise in China and commitments required for outsourced orders increasingly represent a financial liability that nascent companies can't afford to gamble on. Meanwhile, the domestic landscape is also evolving. "American quality and dependability has begun reshoring. The longer life span of the products we use translates to sustainable savings for consumers," Burnett says. "Maker's Row serves as a resource to the established businesses and by equal importance, inspires the next generation of American businesses to think domestic first."