Living to the age of 104 is what most of us only hope for. Working to the age of 104? It's not a fate most of us would wish on our worst enemy, but Oscar Niemeyer, who passed away on Wednesday in Rio de Janeiro, claimed that continuing to work was what sustained him. Niemeyer outlived his wife, one of his own children, and countless friends (like Le Corbusier). He was designing new buildings up until a few weeks ago.
The last hundred years of architecture are often described–in grossly simplified language–by a tug-of-war between ornament and functionalism. Niemeyer never saw things in those terms. He was 20 years younger than Le Corbusier and looked up to him, never understanding why that surprised so many. Like Corbu, Niemeyer saw his expressive buildings as "pure forms," driven by his own brand of rationalism. "My work is not about 'form follows function,'" he famously said, "but 'form follows beauty' or, even better, 'form follows feminine.'"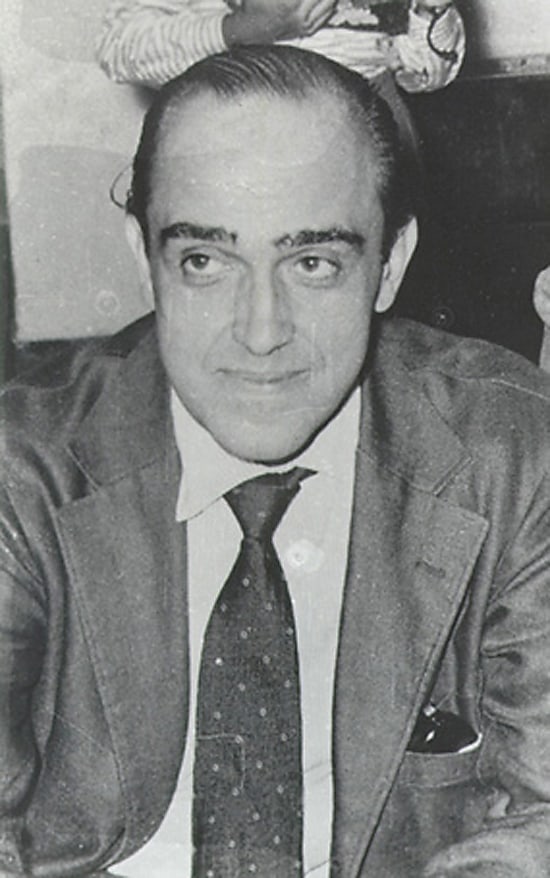 The bleached-white curves of his most well-known buildings endeared him to his home country. Niemeyer was born only 18 years after the Portuguese monarchy was overthrown, and his sinuous, ecstatic lines gave Brazil a unique architectural voice. He saw his sculptural work as a reflection of the science of his time, comparing the curves of his buildings to "the curved universe of Einstein." He was fascinated by the cosmos, which he saw as evidence of man's unimportance.
Niemeyer worked for nearly 80 straight years of his life. He started out–as most architects do–as an unpaid intern. He begged his way onto his first project, the former Ministry of Education and Public Health (providing his first contact with Le Corbusier, who was a consultant on the project). He eventually assumed control of the project, which many consider the first masterpiece of South American modernism. He went on to build a whole city–Brasilia–and dozens of other cultural buildings, setting up a Paris office when his leftist politics forced him to leave the country during the 70s. "When I was young I designed a small church that was just a little different, and got recognition at once," he told Vice in 2009. "I've had a lot of work because I have been lucky."
A devoted communist (a fact that cost him a job as dean at Harvard's GSD), Niemeyer's legacy was partially muddled by the downfall of modernism and the changing socio-economic structure of Brazil and the world at large. Brasilia, originally a symbol of the country's socialist ideals, has been criticized by some as undemocratic. The city's criss-crossing highways were originally a symbol of progress and technology; today some complain that they make the capital nearly inaccessible to anyone without a car. "You may not like Brasilia," he told the New York Times' Michael Kimmelman in 2005, "but you can't say you have seen anything like it–you maybe saw something better, but not the same." One of his last works, the Niemeyer Center for the Arts in Aviles, Spain, fell victim to the country's depression, closing after nine months. Yet the buildings he built in his later years are well-loved. His National Museum of the Republic, for example, or the Niterói Contemporary Art Museum, show an architect who was unafraid to take massive risks.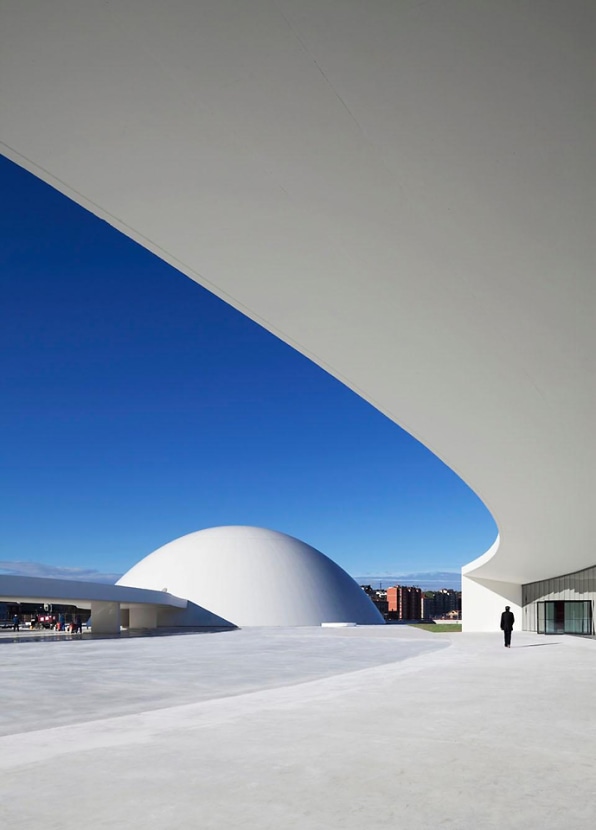 Niemeyer exhibited little of the grasping obsession with fame of his peers. He worked every day, but much of his later life was spent discussing politics and architecture with old friends. "We want to tell young people that life is more important than architecture, more important than anything," he said in 2009. Drawing remained an everyday activity. Two years after his wife of 75 years died, he married his longtime assistant. "Life is a woman on your side," he often told journalists who stopped by his studio.
A 2010 interview with Domus showed us a wry 102-year-old who was frank about death. "Man is a poor wretch from the start," Niemeyer said. Until his death, he remained committed to the ideals that drew him into the communist party. "Life is to know how to behave, to take pleasure in being amiable and just," argued the aging architect. "That's it. But life is not important. I am not going to say it's terrible, but it is what destiny gives us."