Benjamin Franklin once said that the only two certainties in life were death and taxes, but had he been a lady, he probably would have added menstrual periods to that list. The female fact of life is an incredibly powerful gift of fertility but, month to month, it can also be a major pain.
A few years ago, Julie Sygiel was studying chemical engineering at Brown University, but a chance course in entrepreneurship offered her the opportunity to do something completely different–create a product that offered a solution to an everyday problem. Encouraged by feedback from her gal pals, she decided to produce a pair of attractive, absorbent undies specifically designed to wear during menstruation and, from there, Dear Kate was born.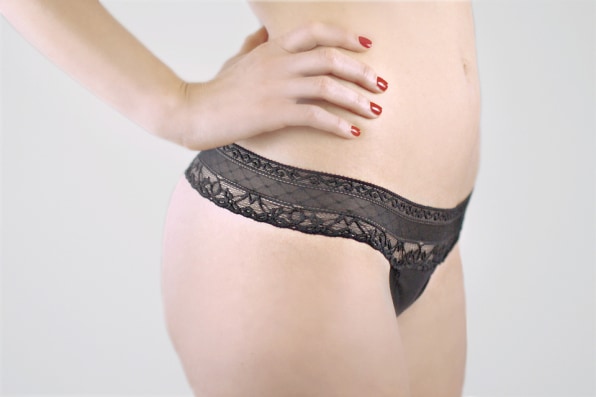 Finding a durable textile that could handle minimal overflow was essential to the concept, but as it turns out, it didn't yet exist. "When we first set out to develop a leak-resistant fabric, all the experts told us that we had to use a plastic film laminate," Sygiel tells Co.Design. "We requested samples with the thinnest possible film laminated to fabric–five microns–only to discover that it felt like a yellow rain slicker on your behind."
When it came to R&D for the ideal soft, stretchy, and breathable material, Sygiel's background proved to be a boon for the business; she performed most of the experiments herself and knew the complex technical questions to ask of the manufacturing partners. Prototypes were tested in the lab and by volunteers across the country until the multiple-patent-pending combo was established. "The inner layers are stain-releasing, wicking, and fast-drying with the use of special finishes similar to those found in sports apparel," she explains. "The outer layer has a hydrophobic finish that acts as a barrier to leaks reaching your designer dress or white pants." Plus, it's all conveniently machine washable.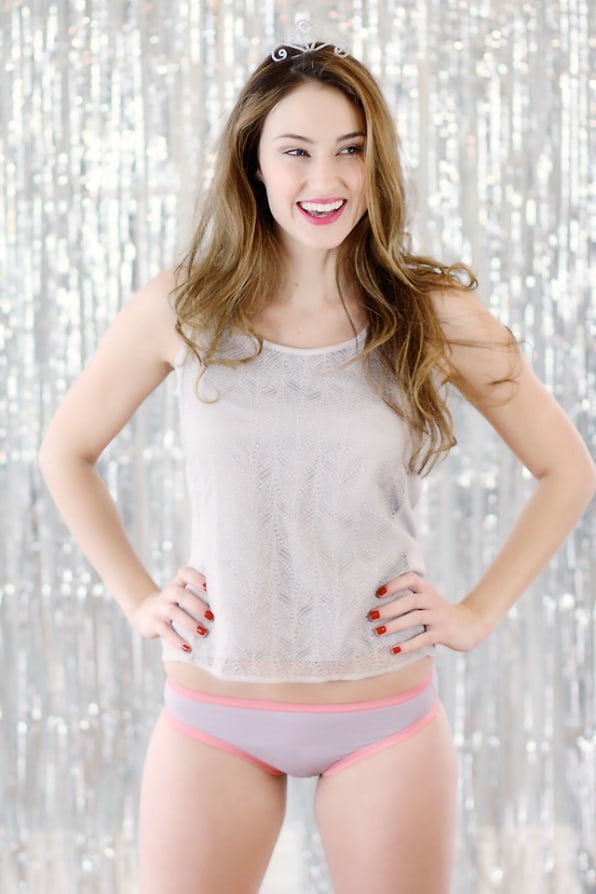 Sygiel and COO Sharon Ruggieri were ready to source modes of production, but found that almost all underwear sold in the United States is manufactured overseas. "It took a while to track down pattern makers and sewers experienced in undergarments," she says. "I heard 'That's not possible,' and 'We've never done it that way,' on a regular basis, given that we wanted to incorporate three layers of fabric."
A cool million dollars in funding from a trio of investors helped launch the business about a month ago, and Sygiel says the response–from new mothers, post-menopausal women, and dames of all ages–has been truly encouraging for Dear Kates to grow further in the future. "Right now, we're focusing on our foundation garments, but we're learning infinite details that will be useful when we expand."