The Vatican is hurtling straight into the future this fall, with Pope Benedict making his first tweet from his handle @Pontifex this week ("I bless all of you from my heart"). Meanwhile in Venice, 25 designers participated in an exhibition that re-imagined that icon of old-school Catholicism: the Rosary.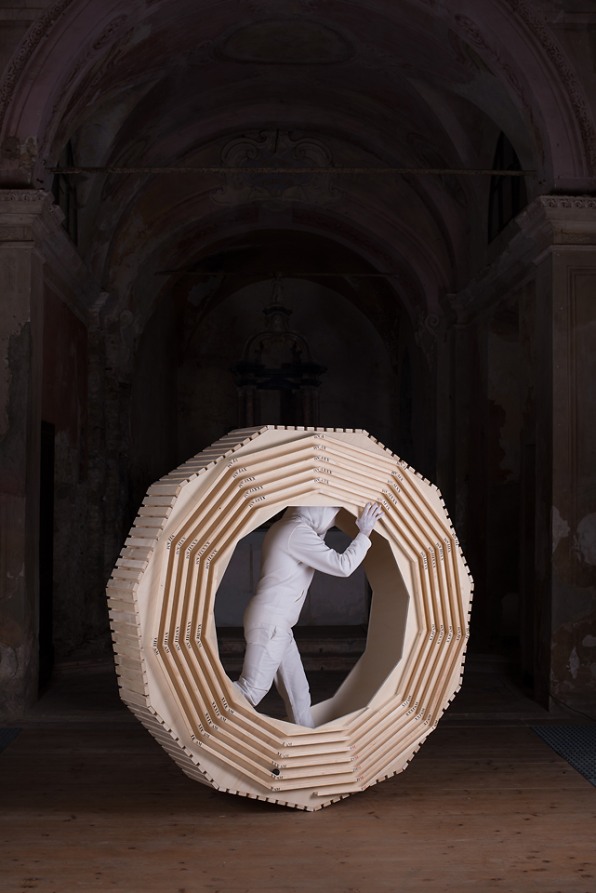 Aveamen: Design per lo Spirito invited young artists, architects, and product designers to create a rosary designed for the 21st century. It's not like Catholicism hasn't had its own design triumphs–after all, think of the Popemobile–but tradition is important in the church, so the objects associated with the faith don't change all that often. Labìt Architects, the curators behind Aveamen, think it's a missed opportunity: "It's not easy to enclose so many symbols, sensations and incorporeal elements in an object. They belong to an experience linked both to the sacred and to the tradition." But after all, explain Labìt, "the rosary is a usable object; an ergonomically designed prayer meter." Why shouldn't it get an update?
Rosaries date back to 1214, when a French saint was visited by an apparition of Mary who instructed him on the custom. That's a contested story, but the rosary did spread across Europe in the mid-13th century. And the prayer beads people use today, 800 years later, are largely the same in design. But for Aveamen, designers imagined fusing the prayer beads with contemporary objects. Marco Ferreri designed a predictable iRosario, a pair of white headphones that double as a neon-hued rosary; American furniture designer Todd Bracher created a pared-down version that is no more than a knotted string. Blumer and Friends designed an eight-foot-high wooden dodecagon that contains a tiny metal ball in an interior channel. The devotee turns the ring as he or she walks, and the sound of the ball rolling through the thread creates a litany. A flour-and-water rosary (prayer as breadstick?) by Massimo Barbierato is clearly referencing communion wafers but also inadvertently solves a major practical problem of sitting in church for hours.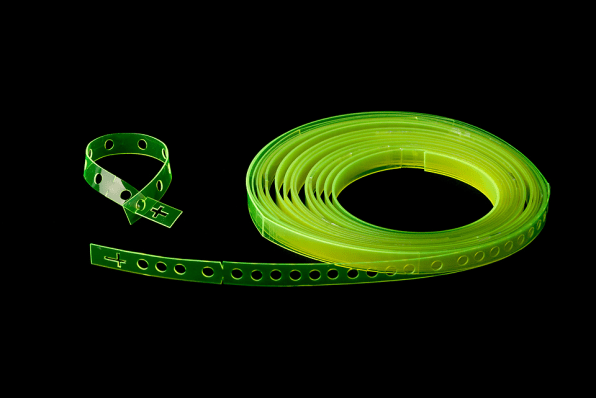 Ginette Caron's Rosary on the Go is particularly smart. The plastic neon bracelets reference zip ties, hospital bracelets, and rave culture simultaneously. She talks about the bracelets as "emergency rosaries," easily distributed at big prayer meetings. "Everything is codified: clothing, colors, accessories, and attitudes," Caron explains. "You can say no longer [say] 'I'm the one who owns is as a unique, precious object' but 'I've got it too and it costs little or nothing' . . . Above all, it's a code of membership."
So clearly, Aveamen is neither an endorsement nor a criticism of the faithful–it's a little bit of both. Read more here.