There are certain ideas that are so brilliant, and so simple, it's hard to imagine they wouldn't succeed. Soccket, the flagship product of four-year-old New York startup Uncharted Play, is one of them. It's a soccer ball embedded with a pendulum-like mechanism that generates energy when it moves, then converts the raw energy into an onboard port that supplies power to a small LED or USB charger. Bill Clinton has called CEO Jessica O. Matthews "quite extraordinary." A former director of the U.S. Patent Office says it's "exactly what America needs."
Yet despite the obvious genius of the concept, Soccket's inventors have taken a slow-and-steady approach to bringing the ball to the American market. Since launching in 2009, the company has worked with NGOs in developing countries to put several thousand balls on the ground. The focus has been on building up educational programs around the balls, rather than dropping them into communities at a breakneck speed.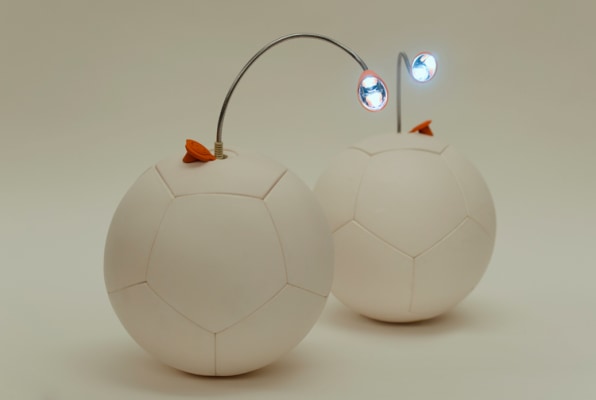 This approach has netted important insights into Soccket's design. Over the course of the past four years, the startup's made major modifications to the ball's size, weight, and circuitry, all aimed at developing a final model that they could scale up. At the company's small New York headquarters, eight employees prototyped iteration after iteration, running to Bed Bath & Beyond and the local hardware store for materials. "Everything we learned in Brazil and Mexico has helped us get to this point," says VP of Product Development Victor Angel.
The model that will go into production–the fourth official iteration, to be exact–solves the weight problem of previous models, thanks to a proprietary foam developed right in the company's office. After making its debut on Kickstarter two weeks ago, the fourth-gen Soccket is about a quarter shy of its goal. The campaign is offering consumers a chance to buy Soccket for the first time. Slated for a summer 2013 shipping date, a ball will go for around $100 and be made in a Long Island factory.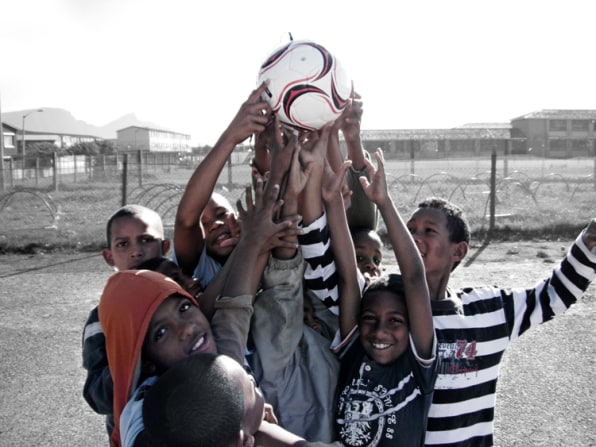 It's an inversion of the traditional Kickstarter scenario, where donations go to the development and production of a first-gen product. Instead, the eight-person UP team has developed a product they know will work–now, they just need a certain number of orders to get manufacturing off the ground.
Check Soccket out on Kickstarter here.
[H/t Co.Exist]