As you might have seen, we've been busy rolling out the 2013 Innovation By Design Awards. Of course, those awards wouldn't be complete without a judging panel, and we've begun assembling some of the best design minds working today. Here's a sampling; check this space for more as they roll in!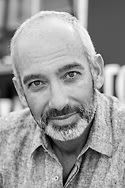 Gadi Amit is a San Francisco based designer behind some of the most innovative and lasting products produced over the last decade. Named a "Master of Design" by Fast Company in 2010, Gadi works from the inside out in search of true Architecture, crafting delightful and workable solutions for real people. This focus on product/information architecture and commitment to creating designs that last through cultural shifts, business dynamics and across technological advancements has helped him and his firm, NewDealDesign, win over 100 design awards.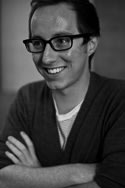 Robert Andersen is the Creative Director of Square where he has lead design for the company since its inception. While at Square Robert has worked extensively on Square's Register and Wallet products to craft a beautiful and intuitive experience for Square's sellers and their customers. Prior to Square, Robert worked as a product designer for MobileMe at Apple. Robert was named to the Co.Design 50 by Fast Company magazine in 2012.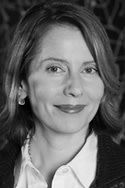 Paola is a Senior Curator in the Department of Architecture and Design at The Museum of Modern Art. She has lectured worldwide in settings ranging from peer conferences to global interdisciplinary gatherings and has served on international architecture and design juries. Antonelli's goal is to promote design's understanding, until its positive influence on the world is fully acknowledged.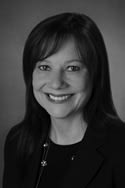 Mary was named senior vice president of global product development in February 2011, responsible for the design, engineering, program management, and quality for General Motors' vehicles around the world. She is a member of the Executive Operations Committee and serves on the Adam Opel AG Supervisory Board. Mary is also on the Kettering University Board of Trustees and a key executive for Stanford University and University of California-Berkeley.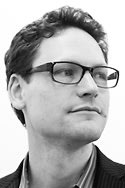 Jake is principal at Local Projects, the world's leading media design firm for museums and public spaces. Local Projects is the media designer for the 9/11 Memorial and Museum, the Cooper-Hewitt National Design Museum with Diller Scofidio + Renfro, and Gallery One at the Cleveland Museum of Art. For the team's redefinition of storytelling and engagement with technology, Local Projects has received three National Design Awards. Between StoryCorps and the 9/11 Memorial and Museum, they have gathered over 100,000 individuals' stories and memories, sharing them with the world, and touching millions of lives.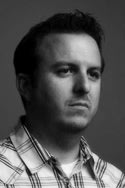 Doug is an influential designer whose creations and strong convictions have pushed him to the forefront of modern web design. He left a long career at Wired in 2002 to focus on Stopdesign, a small consulting firm he founded in San Francisco. Under Stopdesign, he designed sites and applications for Google, Capgemini, Blogger, Cathay Pacific Airways, Adaptive Path, and Mighty Goods. In 2006, he put work for Stopdesign on hold to join Google as visual design lead. In 2009, Doug left Google to join Twitter as its creative director, where he leads the Design and Design Research teams and is helping change the world 140 characters (or less) at a time.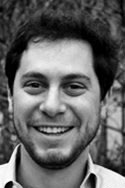 Jonathan is CEO and cofounder of BioLite, a social enterprise that develops and manufactures clean, affordable energy systems for off-grid communities around the world. The company's first products are clean-burning wood stoves that reduce toxic smoke emissions by 90% while generating electricity to charge cell phones and LED lights. Before starting BioLite, Jonathan was a senior design engineer at Smart Design, a New York–based product development consultancy, where he led teams that created consumer durable products ranging from housewares to biomedical devices.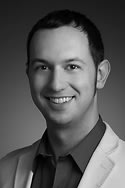 Matías Duarte leads the Android Design team. He's responsible for all aspects of the software and visual experience across the Android platform and core applications services, and the design of Nexus tablets and phones. The Android Design team recently designed the critically acclaimed Nexus 7 tablet with Asus, Android 4.1 Jellybean, which brings buttery smooth experiences to all touch interactions, and Google Now, which predicts what you need and lets you speak to Google in a natural way. Matías has led the design of the three prior versions of Android, including Ice Cream Sandwich, which introduced a new compelling visual style for Android, and Honeycomb, which brought Android to tablets.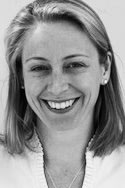 Krista Donaldson, PhD, has driven innovation in product design, engineering, and international development for more than 15 years. As D-Rev's CEO, Krista's has led the release of Brilliance, a revolutionary technology treating neonatal jaundice, and the ReMotion prosthetic knee. Her leadership has won Krista acclaim as a Silicon Valley "40 Under 40" winner, a TEDx and Clinton Global Initiative speaker, and she was recently named to Fast Company's Co.Design 50 Designers Shaping the Future, and the Public Interest Design 100. She is a 2010-2012 Rainer Arnhold Fellow and a 2011 Pop!Tech Social Innovation Fellow.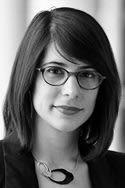 Erica's curiosity is about what to make, why it matters, and how to connect with the influential female consumer. She bridges design and strategy, with a passion for uncovering deep desires and delivering meaningful design solutions. As a Femme Den founder at Smart Design, she sees each design challenge through the eyes of the consumer and pioneers new methodologies that close the gap between design trends and real women. She redraws the boundaries of design expertise, expanding the need to understand people to include subtleties of gender and beyond.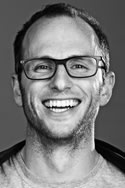 Joe is the chief product officer & co-founder of Airbnb, a global network of accommodations offered by locals. Gebbia defines the Airbnb experience and is dedicated to creating an inspiring and effortless user experience through sharp, intuitive design, and crafts the product roadmap to make it so. Gebbia values products that simplify life and have a positive impact on the environment, and ensures that the company adheres to these tenets.
As managing director of Stanford's d.school, Sarah organizes creative chaos. She propels the d.school's core, an experiential learning menu of ~25 courses for ~500 Stanford graduate students annually, taught by an unusual mix of more than 60 experts from the d.school, Stanford, faculty and the Silicon Valley community. In the last year, she has sparked the development of the d.school's new fellows program (a creative leadership accelerator), a new version of the K-12 Lab focused on innovators changing education, curriculum experiments like "pop-up classes," and a new project to help university leaders imagine the future of the on-campus experience at Stanford.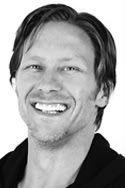 Karl is the CEO of Wolff Olins and leads the global business by shaping its strategy for growth and encouraging excellence in its creative work. With over 20 years of branding and design experience, Karl has helped create game-changing work for Wolff Olins' clients including (RED), Skype, GE, PwC, Unicef, Current TV, New York City and Mercedes-Benz. Trained as a designer and now a chief executive, Karl firmly believes in the value of creativity to drive positive business and social impact.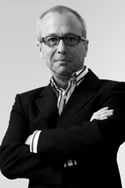 J Mays is group vice president of design and chief creative officer at Ford Motor Company. He is responsible for shaping the global design direction of Ford Motor Company's Ford and Lincoln brands. During his career at Ford, J has managed and developed the design language of multiple vehicle brands, successfully leading the effort to develop the single, global Ford design language that now applies to most vehicles the company produces around the world. Notable production vehicles include the 2004 and present Ford F-150, the 2005 and 2010 Ford Mustang, 2005 Ford GT and the 2008 Jaguar XF.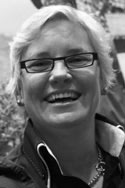 Liz joined the Starbucks Design Department as director of global concept design in 2007. In this role, she spearheaded the development of new store design concepts to realize Starbucks goal of introducing unique store concepts centered on local relevance and environmental responsibility. She has been instrumental in restructuring the design department to reflect the world-class design sensibilities that are necessary to achieve these goals. When developing new stores, Liz works with various teams of local artists and trades people to produce unique and environmentally responsible new store design concepts.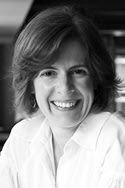 Melody is the senior director of experience design innovation at McDonald's Corporation. Over the past five years, she has integrated experience design into the practice of innovation at the corporation. Today, she leads strategic cross-functional initiatives, manages the experience design team, and consults to disseminate design and innovation best practices company-wide.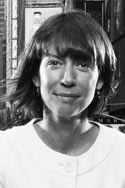 Janette has served as the commissioner of NYCDOT since 2007. Internationally recognized for her expertise in transportation issues, public policy development, and innovative finance, she has implemented an ambitious program to improve safety, mobility, and sustainability throughout NYC, and ensure a state of good repair on the city's roads, sidewalks and bridges.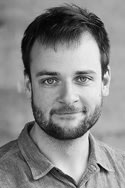 Evan Sharp used to be an architect. Then, he designed Pinterest. Today he leads Pinterest's creative team. Before Pinterest, he was a product designer at Facebook and studied history at the University of Chicago and architecture at Columbia. He lives in San Francisco.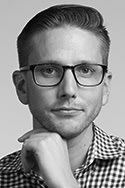 Joe Stewart is a Partner and the global creative director at Huge where he oversees creative and design for some of the world's largest brands. Guiding the work of handpicked creatives in offices from New York to Los Angeles, London and Rio de Janeiro, Stewart pushes Huge's team to create solutions that simultaneously solve business problems and improve people's lives. Joe started his career at Huge as the agency's first art director after cutting his teeth at digital consultancy firms during the dot-com era.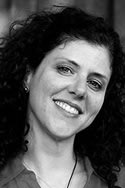 Margaret is the director of product design at Facebook. Prior to her current role, she was the director of user experience for YouTube and led Search and Consumer Products UX at Google. Margaret has been a practitioner and manager in the field of user experience for over 15 years. Over the course of her career, she has led the design teams for five top 10 most visited websites in the world.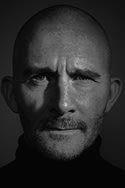 After leaving school James Sommerville studied graphic design at Batley Art College, England. In 1986, at age 19, he founded ATTIK with a friend, working from his grandmother's attic bedroom. ATTIK became internationally recognized agency with a strong British design aesthetic opening offices in London, New York, Sydney, and San Francisco. In 2007, the company was acquired by Dentsu, and in fall 2012, Sommerville left the agency he founded 26 years ago. In 2013, he was appointed as vice president of global design at the Coca-Cola Company. He recently created Coke's World Cup visual identity system for Brasil 2014 and leads Coca-Cola's global design capability.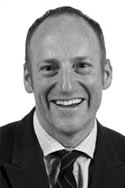 Ben Watson is the executive creative director at Herman Miller, the global leader in designed furnishings for working, living, and healing environments. In his role, Ben manages Miller's brand marketing and the creative content of all products, communication, and facilities, curating the brand experience for its clients and customers worldwide.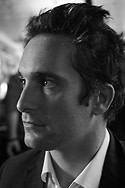 Matt is CEO and Principal at the design consultancy BERG. He and his firm work with companies to research and develop their technologies and strategy, primarily by finding opportunities in networks and physical things. BERG has designed numerous products including Mag+, Suwappu, and the Little Printer.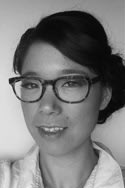 Stephanie is the design director at Warby Parker, a transformative fashion brand offering designer eyewear at a revolutionary price while leading the way for socially conscious businesses. After studying mechanical and aerospace engineering in college, Stephanie pulled an audible and restarted school to study design. (The realization came when she was drawing carburetors in class.) She started at Warby Parker in early 2011, is the company's design director, and currently heads up the creative department.