In many parts of the world, a cell phone tower is a necessary evil–a man-made eyesore in the middle of an otherwise relatively pristine natural environment. To combat this disparity, many new towers today are installed wearing a semi-convincing tree disguise.
In his series Invasive Species, photographer Dillon Marsh studies the wide variety of fake-tree cell towers on display in Cape Town, South Africa, and the surrounding countryside. And there's a surprising richness to be found in all the fake, reception-giving vegetation.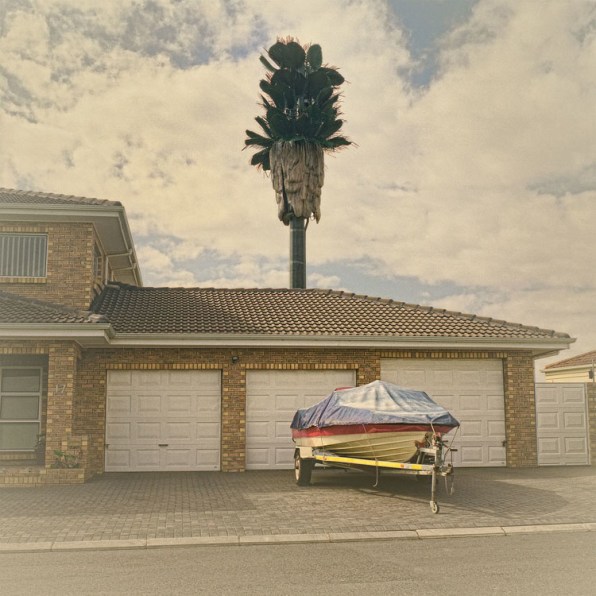 In part, that has to do with Cape Town's rather complex history with the things. The first tree tower, a palm, was installed in the city in 1996. Subsequent designs are mostly conifers–one stumpy, leafless trunk is a notable exception–though even among this needled sub-group, each has its own personality. Some have branches that shoot proudly upward where others droop. Some are thick with foliage, others sparse. The trunk colors cover a range of browns.
Still, all that variety doesn't mean that they're expertly camouflaged. "I only came across one that was the same height as the trees around it," Marsh says. "The rest were very easy to spot due to their exaggerated height."
With their subterfuge so plain for all to see, the disguised towers are sort of endearingly pathetic when you encounter them in the wild. But you have to appreciate the sentiment nonetheless. Trees are nice to look at. Cell towers are not. Marsh, a lover of the natural world, agrees. "Even though they are not really that convincing," he says, "I do appreciate the well-meaning intentions."
See more of Marsh's work on his site.
[Hat tip: Wired]