The magic words, or magic number-plus-letter, of our technological fantasies to date are: 3-D. The 3-D printer is this year's collective culmination of a dream, the invention that gets us all starry-eyed, the latest in a long history of devices–from the jet-pack to the robot who does our housework to the spy watch–that we want so deeply to deliver, to elevate our analog human existence, that we tend to lose any logical capacity to assess it.
Now, say not just 3-D Printer, but 3-D Printer for $347–as the Buccaneer, a Kickstarter project launched by Pirate 3D, promises–and not surprisingly, funding follows fantasy. It raised more than $1.4 million (ten times the original goal) and the first units are expected out in early 2014, when it will be by far the cheapest option on the market (RepRap's printer follows second, at around $500 unless you buy it disassembled). As recently as a year ago, the only 3-D printer with any clout was the MakerBot Replicator, now in its fourth iteration and priced at more than $2,000.
Pirate 3D founder Roger Chang, in keeping with the revolution-is-coming ethos attached to the Buccaneer, has built accessibility into the core of the company's design philosophy: "It's a lot like the early personal computer era," he tells Co.Design. "People would ask why you would want a computer at home. But then developers jumped on board and built useful software."
A more ambitious, or at least more targeted, evangelical stance is that the rise of 3-D printers will usher in a technological era comparable to the one brought in by Apple products. Just as the iOS platform enabled creation-by-civilian and an infinite number of apps, MakerBot and its competitors have spawned a bevy of other services, such as software, plastic filaments makers, and the Thingiverse marketplace of 3-D printed wares.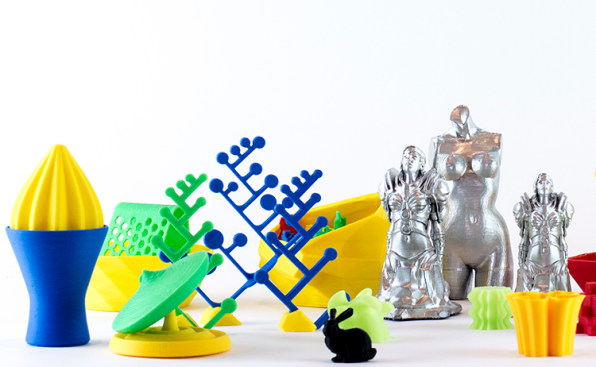 Likewise, Pirate 3D plans to develop an open source model through its own store, dubbed Treasure Island. (We can only imagine there will be legal issues should they choose to introduce an iPatch.) There, users can load their designs onto the e-marketplace, and novice creators can shop and select designs just like any other e-retail experience. A Smart Objects interface allows for extra tinkering, to adjust the size or dimensions of a particular product. This all lives on the cloud, which you access by logging onto The Buccaneer Wi-Fi. That, plus the plastic cartridges that pop easily in the top of the printer, should make for a minimally intimidating process.
Pirate 3D is able to keep their retail cost so low, says Chang, because they're designing the Buccaneer for mass production–and because their first priority isn't turning a big profit. He says the company was born out of a need to create quick prototypes without a cost-friendly way to do it. The first printer they bought required a lot of assembly "like Ikea furniture, but a whole lot more complicated," Chang says. "It took like a month to get everything to work properly." They decided to develop their own printer.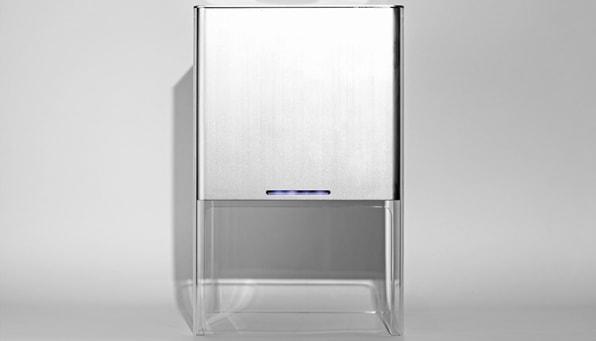 Similar to the Replicator and other mass-market options, The Buccaneer uses thermoplastic extrusion to create objects. The technology works like a very fine tube of icing to build paper-thin layers of plastic over one another. Superficially, however, the Buccaneer looks like the metallic cousin to the professional-grade orange Formlabs Form 1. Its sleekness is part of the overall goal of accessibility; a product that minimal will undoubtedly look at home next to any silver Mac.
Can those measures–a friendly price tag and Apple-esque outfit–jumpstart the next industrial revolution that we've heard so much about? Will The Buccaneer remake us all as at-home makers? Opinions range from the skeptical to the feverishly hopeful. Whether or not we all have self-printed coffee mugs in five years might be beside the point. If 3-D printing can keep its promise, this is surely a step toward realizing our dreams of technology, as well as perhaps our running shoes or that spy watch.
Read more about the Buccaneer and Pirate 3D on Kickstarter.