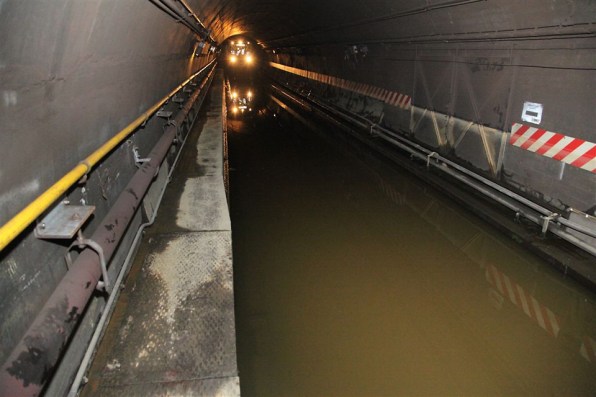 Workers from the MTA have been toiling tirelessly since Sandy struck a week ago to get the city's subways and tunnels back up and running. We already showed you some images of how much water there was in just one subway station. The truth is, there wasn't some magic solution to getting it all out, just plenty of heroic effort and a huge amount of pumps, including a special pump-equipped subway car that you can see in the photos above, which sucks the water out of tunnels.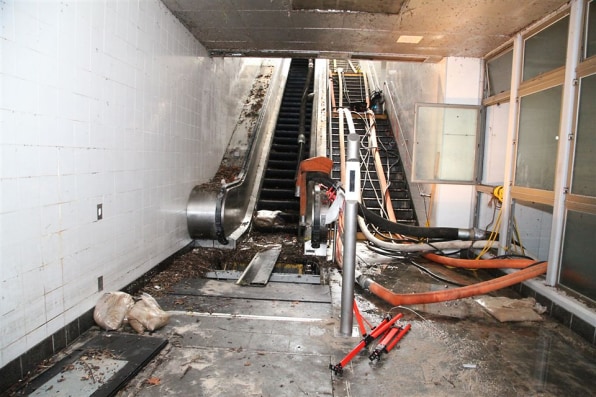 What does a subway station look like after it's been filled with water? As you can see, really bad. When salt water and metal meet, it means a lot of corrosion. If there is electricity present, that process happens even faster.
Amazingly, a week later, nearly all the city's subways and tunnels are open again, though fixing the vast damage caused by that much water will surely take much longer. Despite the impressive turnaround time and hard work by these city workers, the next time it would be better to just not have the subways flood at all. Whether the solution is to simply elevate subway entrances to make it harder for water to flow in or to create storm surge barriers around all of New York harbor–that remains to be seen.