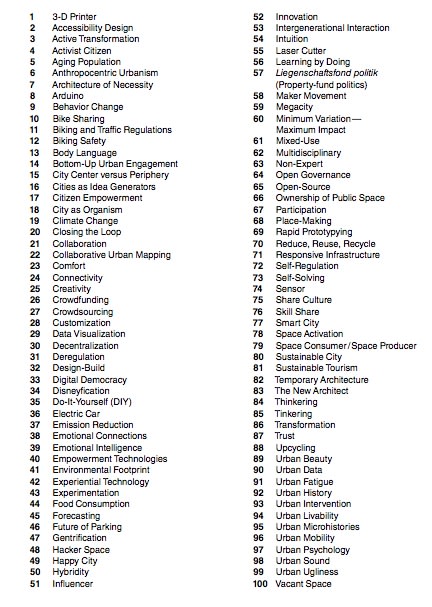 As the world population continues its endless upward climb, cities will become even more important than they are today. And if you want to understand where cities are going, you have to be aware of the most important trends happening now. There are far too many to detail in a single post, but the BMW Guggenheim Lab Berlin has done us all a huge favor by rounding up 100 of what it calls "the most talked-about trends in urban thinking." This is by no means a definitive list, but it is a snapshot of what people were talking about in Berlin during the Summer of 2012 (when the traveling city-focused Guggenheim Lab was in the area).
We've discussed many of the trends listed in past posts. Among the ones that we've covered:
This just barely scratches the surface of the Guggenheim document. If you have half an hour to spare and the desire to quickly get informed on the topics being discussed in cities today, check it out.