It's hard to overstate the cultural impact of The Wire. David Simon's crime drama, which ran on HBO from 2002 to 2008 and which captured life on the streets of Baltimore, has inspired everything from academic courses on urbanity to Moscow's mayoral campaign, while quotes from characters like Omar and Brodie still pepper Twitter feeds today.
It was Oliver Munday's own obsession with the show that drove the graphic designer and founder of New York's Oliver Munday Group to create The Wire Poster Series, a new set of 60 typographic posters inspired by quotes from the characters and on sale here for $35 each.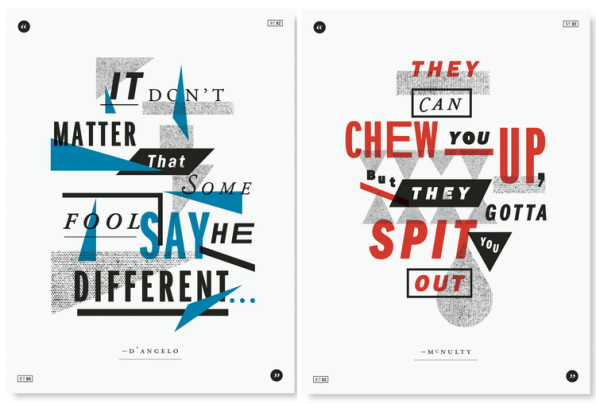 "I was watching The Wire for the second time around and I wanted to respond to it somehow," says Munday, who lived in Baltimore for several years while he attended the Maryland Institute College of Art.
Munday was particularly struck by the epigraphs–the quotes from characters that floated on screen at the end of the opening credits and offered a glimpse into the coming episode. Phrases like "The king stay the king," uttered by D'Angelo or "A man must have a code," said by Bunk.
"I thought it would be really cool to interpret those in a typographic way," Munday says.
Munday's aesthetic inspiration for the design came from The Globe Poster Company, a Baltimore institution that created Day-Glo posters for events like boxing matches and blues shows for more than 80 years before closing in 2010. The Globe style has influenced graphic artists around the world.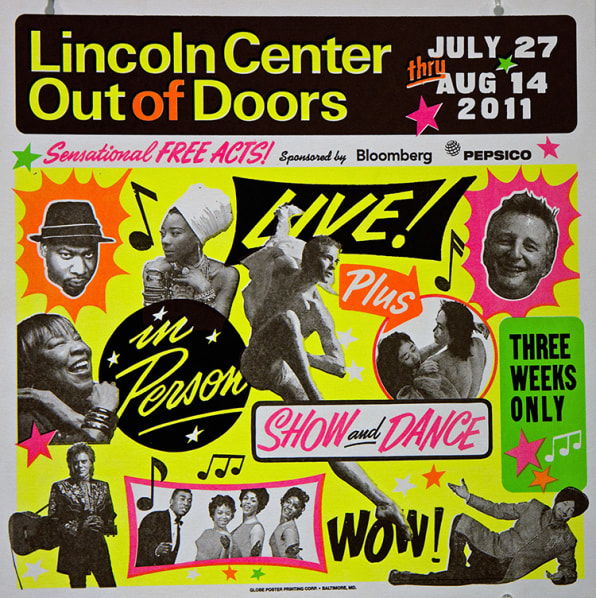 "I wanted to use Globe Poster as a jumping off point because they are such a part of Baltimore and you see their posters in the show," Munday says. "I love them. Everyone loves them."
But because "everyone has done their take on a boxing poster or a vintage gig poster" in the Globe style, Munday says that he wasn't looking to simply make a replica of that aesthetic. "I wanted it to be more obscure and typographically expressive. Globe Poster meets Russian Constructivism."
The posters, all 18 inches by 24 inches and printed by high-quality ink jet on archival paper, employ a color palette of reds, blues, and yellows. The typography–classic fonts like Franklin Gothic and Garamond–becomes somewhat abstracted in Munday's design, giving the posters a sense of movement and energy while a field of half-toned dots adds some grit, reminiscent of the show itself.
The project may have started as a personal endeavor, but it quickly morphed into a philanthropic one. Proceeds from the poster sales will support the Baltimore Urban Debate League. "Fans of the show will remember them from the Fifth Season," Munday says, (when a middle school character named Namond Brice gives an award-winning speech about HIV and AIDS). "This is the most important part of the project. It has a stake in an organization that was a part of the show and one that does important work in the city."