If you suffer from musophobia–the fear of rats and mice–these photographs of pet rats cuddling miniature teddy bears might be a better cure than years of exposure therapy.
A refreshing alternative to the endless cat photos clogging up the Internet, these rat photos were taken by Jessica Florence and Ellen Van Deelen. Florence and Van Deelen independently started documenting their pets a few years ago.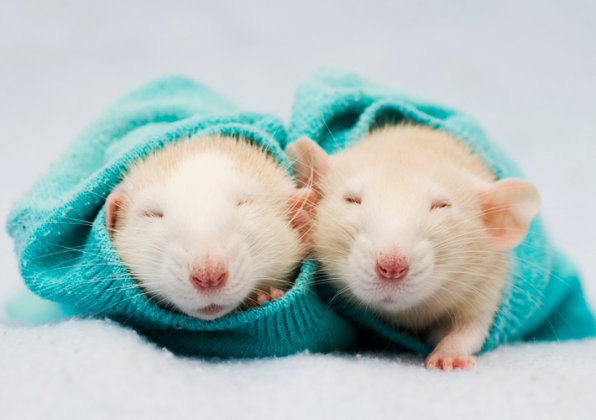 Florence, 23, and her rats, named Bug, Duck, and Worm, are based in the U.K. Van Deelen and her rats, Moppy, Witje, and Rosie, live in the Netherlands. On her Redbubble page, Van Deelen sells prints, posters, greeting cards, and a self-published book, featuring this trio of talented vermin, who play miniature saxophones, congas, and cellos and ride bicycles.
If your musophobia stems from harrowing experiences with rats sneaking up from your basement at night and eating your first-ever homemade gingerbread cookies, or hearing your mother scream after finding a rat swimming in the toilet (both true stories!), you'll be forgiven if your first reaction to these photos isn't "awwww." But you have to admit–these rats look deceptively innocent. Cute, even.CD