Happy tax day! The average tax refund has been about $2,831 so far this year, up 1.5% from the same period last year. You could use that check to do boring, sensible things, like pay off student loans, start your future children's college fund, or donate to charity—or, you could go on a triumphant spending spree and blow it all on these design-y gifts to your eminently deserving self. Here, exactly $2,831 worth of loot the government now owes you. Maybe someday, instead of sending checks, they'll just send grab bags filled with these 15 items, including ostrich pillows, DIY computer kits, and glow-in-the-dark bicycles. Did you know the S in IRS stands for Santa Claus?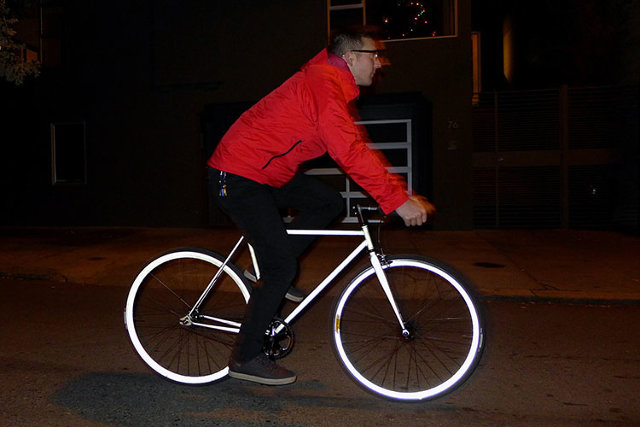 One glow-in-the-dark Lumen Bicycle: $1,245
One Aether Cone, an ingenious speaker that figures out what kind of music you like: $399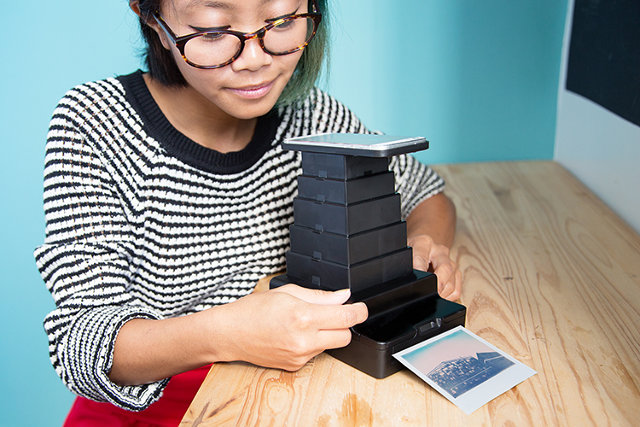 One Impossible Lab, a printer that develops your iPhone photos into lasting Polaroids: $299
One Wello, an iPhone case that measure vitals like temperature, heart rate, blood pressure, blood oxygen, and lung functions (a perfect gift for hypochondriacs): $199
One non-annoying queen-sized duvet cover, which will forever free you from the comforter-wadded-up-in-the-corner-of-the-duvet problem: $160
One Mini Mobile Printer, like a portable roomba that squirts ink: $135
One make-your-own-computer kit, from London-based company Kano Computing: $99
One Ostrich Pillow, which will ensure that you are the most comfortable and well-rested dork in the world: $75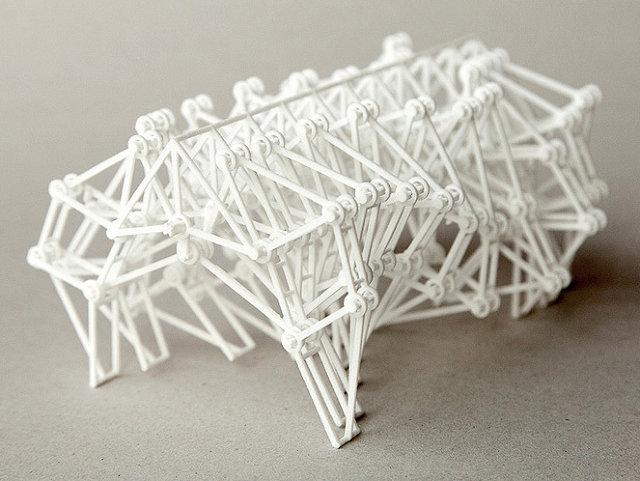 One tiny, 3-D-printed Strandbeest of the Animaris Geneticus Larva variety—a little plastic creature that scuttles around when powered by wind, the perfect low-maintenance pet: $55.93
One Coffee and Cigarettes necklace, which turns the molecular structures of caffeine and nicotine into a stunning silver piece of bling. It's part of Aroha Silhouettes' Designer Drugs line of jewelry, which also includes the Tripping Balls Necklace and the Spliff Necklace: $55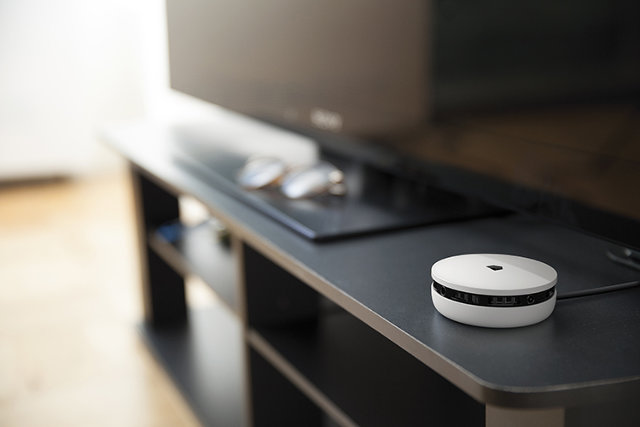 One Spotter, the simplest Internet-of-things product yet. It's a white disc installed in the home that measures everything from temperature to when the washing machine stops churning, and sends you customizable push notifications: $50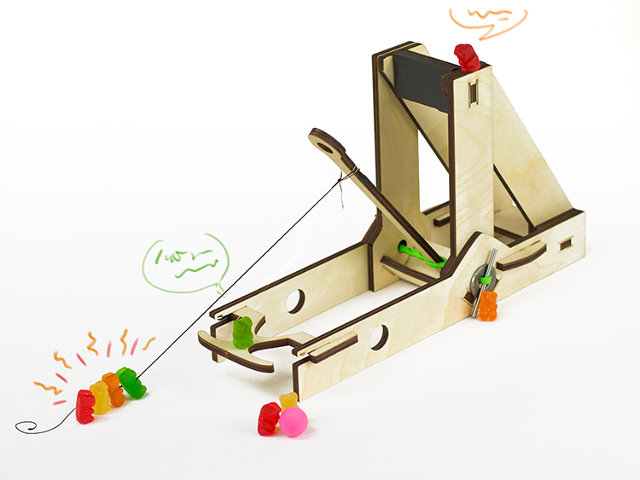 One desktop siege engine to trebuchet your boss right in his stupid face: $39.95
One pack of Rainbow Pencils, which shed a perfectly arched rainbow of shavings when sharpened: $15
One MetroCard Single Ride in New York City, so you can go over to a friend's apartment and show off all your new goodies: $2.50
One bottle of Soft Scrub Advanced Cleaner, only $1.62 with a coupon at WalMart, to keep your new glow-in-the-dark bike nice and clean: $1.62
ARE YOU REGISTERED TO VOTE?
Register now to make sure you have a voice in the election.