That person whose face you can't place? He or she may just look like that donut you just ate.
A new photo series, Donut Double, pairs six people with donuts that look remarkably like them. For the National Restaurant Association's annual food show, photographer Brandon Voges and ad agency The Marlin Network collaborated with Strange Donuts to create this human-donuts lookalike series.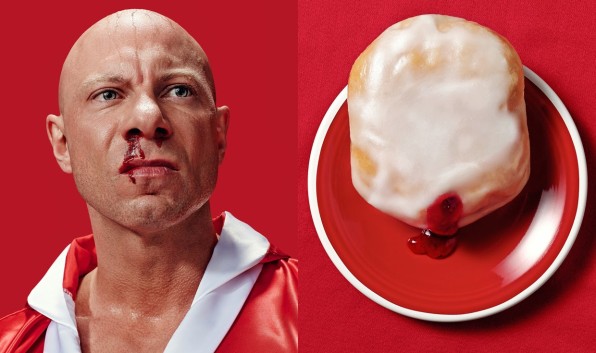 It's not just eyecandy. A quiz on DonutDoubles.com lets you find your twin. A long brown beard means you're a dead ringer for a chocolate éclair. Freckles? Your donut doppelganger has sprinkles. And if you're a fake-tanned, mean-mugging cigarette smoker, you probably bear a striking resemblance to an apple fritter.
The accompanying video features motion graphics and parallax action that the make the photos appear 3-dimensional. The designer recorded a tutorial on how to achieve the 3-D parallax effect yourself, using Cinema 4D and Photoshop.