So far, the best thing about the New Yorker's digital revamp is not the new site design, but rather the opening of the magazine's storied archives. For the next three months, articles dating back to 2007 (plus select additional features) are free to all visitors, offering non-subscribers a chance to revisit some of the best design writing of the past decade.
Here are Co.Design's picks for your weekend reading. Did we miss any gems? Let us know in the comments.
Check Mate: Burberry's working-class hero
How Christopher Bailey, Burberry's low-profile, "anti-designer" creative director, resurrected a flailing brand.
Twisted Sisters: The designers behind Rodarte
"We don't know anything about what we're doing but our instincts," sisters Laura and Kate Mulleavy tell Amanda Fortini.
Just Have Less: Bottega Veneta's Tomas Maier
Tomas Maier, mastermind behind the restrained luxury of Bottega Veneta, aspires to achieve "a certain nothingness" through his clothes and accessories.
Fantasyland: Jean Paul Gaultier's inspirations
Susan Orlean explores the challenge of growing from fashion's enfant terrible to mature artist in this 2011 profile of Jean Paul Gaultier.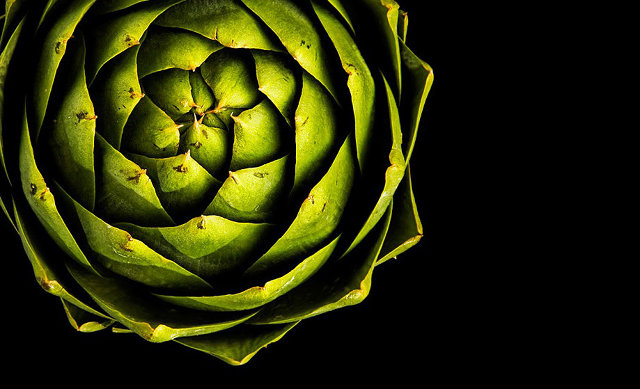 Spirit Guide: Reinventing a great distillery
An exercise in brand marketing for whiskey lovers, set on the famed Scottish island of Islay.
Incredible Edibles: The mad genius of "Modernist Cuisine"
After retiring as Microsoft's chief technology officer, Nathan Myhrvold brought his engineer's eye to all things sous vide—and in the process, created an unlikely cookbook of remarkable beauty.
Burger Queen: April Bloomfield's gastropub revolution
Reinventing the gastropub with "blasts of salt and lemon:" a look at the influence of April Bloomfield and her many-starred Spotted Pig.
The Philosopher Chef: Yotam Ottolenghi's ideas are changing the way London eats
Just don't call his cooking "ethnic" or "fusion:" Ottolenghi applies his intellectual appetite to recipe-making, and London raves.
Intelligent Design: Can Rem Koolhaas kill the skyscraper?
A profile of Koolhaas, "a champion of the new who is bitterly disappointed by most new things."
Lady Zaha: A flamboyant architect's quieter side
The Lady Gaga of architecture designs buildings that "look as if they could fly you to the moon," Paul Goldberger writes.
The Psychology of Space: Can a Norwegian firm solve the problems of Times Square?
A look at all the small details that make a public space inviting and functional, from curb design to color.
State of Play: How tot lots became places to build children's brains
Playgrounds today are designed to be educational. Once upon a time, they were simply fun.
O.K., Glass: Confessions of a Google Glass Explorer
Gary Shteyngart explores the experiential reality of a technology he once imagined for a novel; wry hilarity and cultural spearing ensue.
Hello, Hal: Will we ever get a computer we can really talk to?
This 2008 article still feels fresh and interesting, even in our post-Siri era, thanks to insights from linguists and others.
The Art of Speed: Bringing Formula One to America
"In a sense, he sketches speed itself." Ben McGrath explores Formula One, and finds creative technologists of uncommon brilliance.
Google's Moon Shot: The quest for the universal library
Jeffrey Toobin takes on the legal issues surrounding Google's book-scanning project.

The March of the Strandbeests: Theo Jansen's wind-powered sculpture
Ian Frazier captures the joyful charm of the Strandbeests, characterizing Jansen as a "landscape artist" building on the legacy of his Dutch forefathers.
Master of Play: The many worlds of a video-game artist
A profile of Super Mario Bros. designer and video game legend Shigeru Miyamoto, who "created a folk hero—gaming's first—with as great a reach as Mickey Mouse's."
Lifting the Veil: Old Masters, pornography, and the work of John Currin
"You should never will a change in your work—you have to work an idea to death. I often find that the best things happen when you're near the end," John Currin says in this examination of his work and his marriage to fellow artist Rachel Feinstein.
It's Not Beautiful: An artist takes on the system
A 2010 profile of Chinese artist Ai Weiwei, an "innovator of provocation."